THE NASUM VAULT
1992-1997: THE PRE-ALBUM YEARS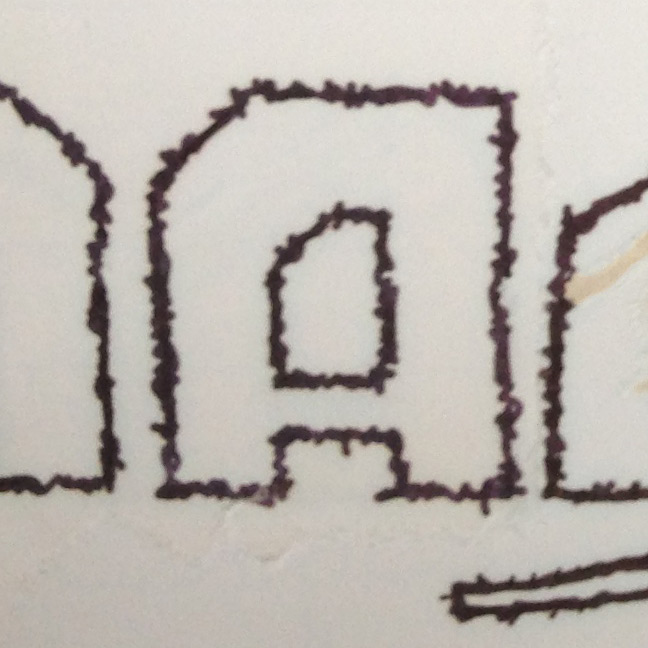 THE ORIGINAL NASUM LOGO 1992
See the original Nasum logo. What inspired the lettering that so many people think is a font?

• Read the vault blog post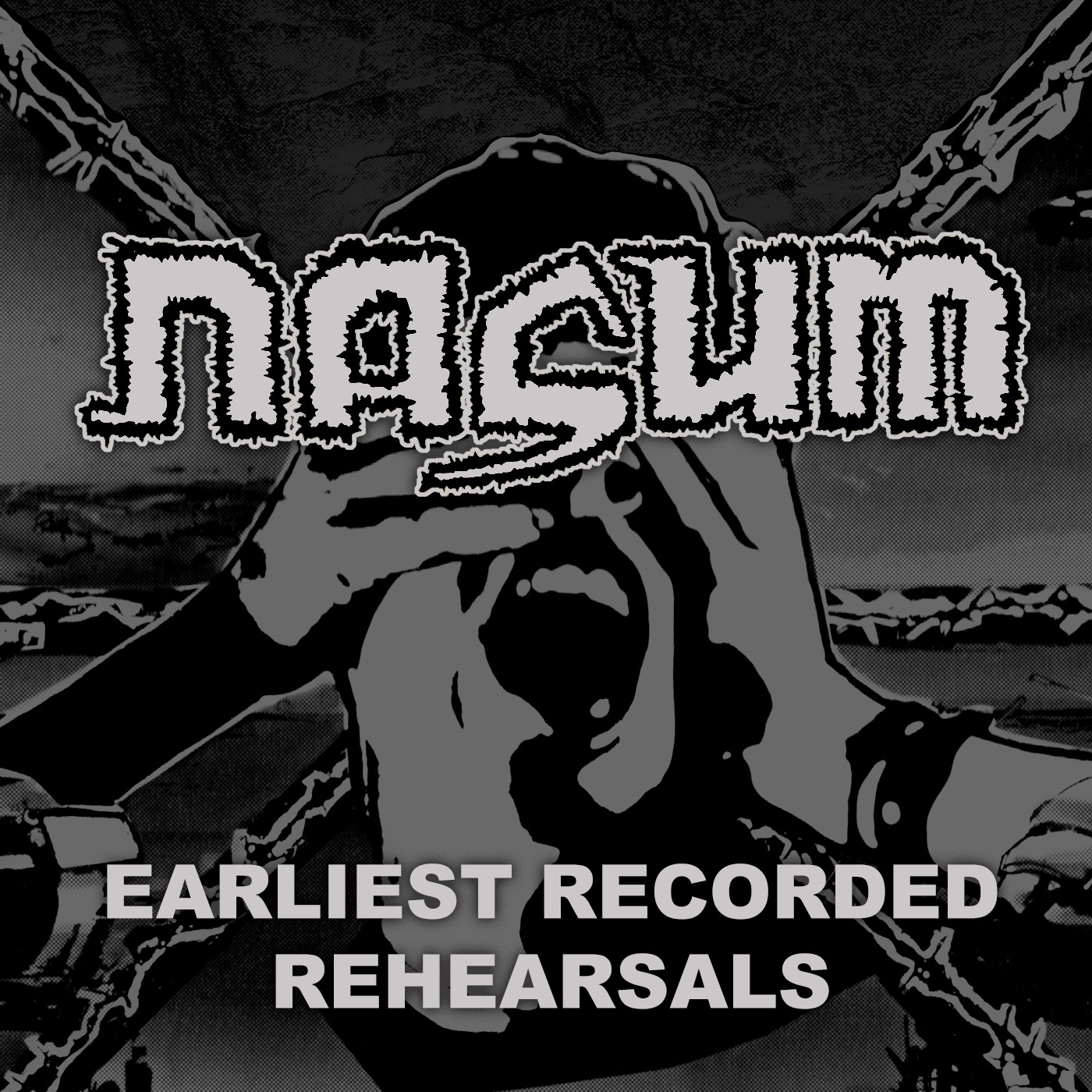 Earliest Recorded Nasum Rehearsals 1992
The very first existing Nasum rehearsal with early material performed by Rickard - drums/vocals and Anders - guitar, including odd coversongs and acoustic renderings of some early stuff. Part of The Rare Nasum project.

• Download at Bandcamp
• Read notes about the recording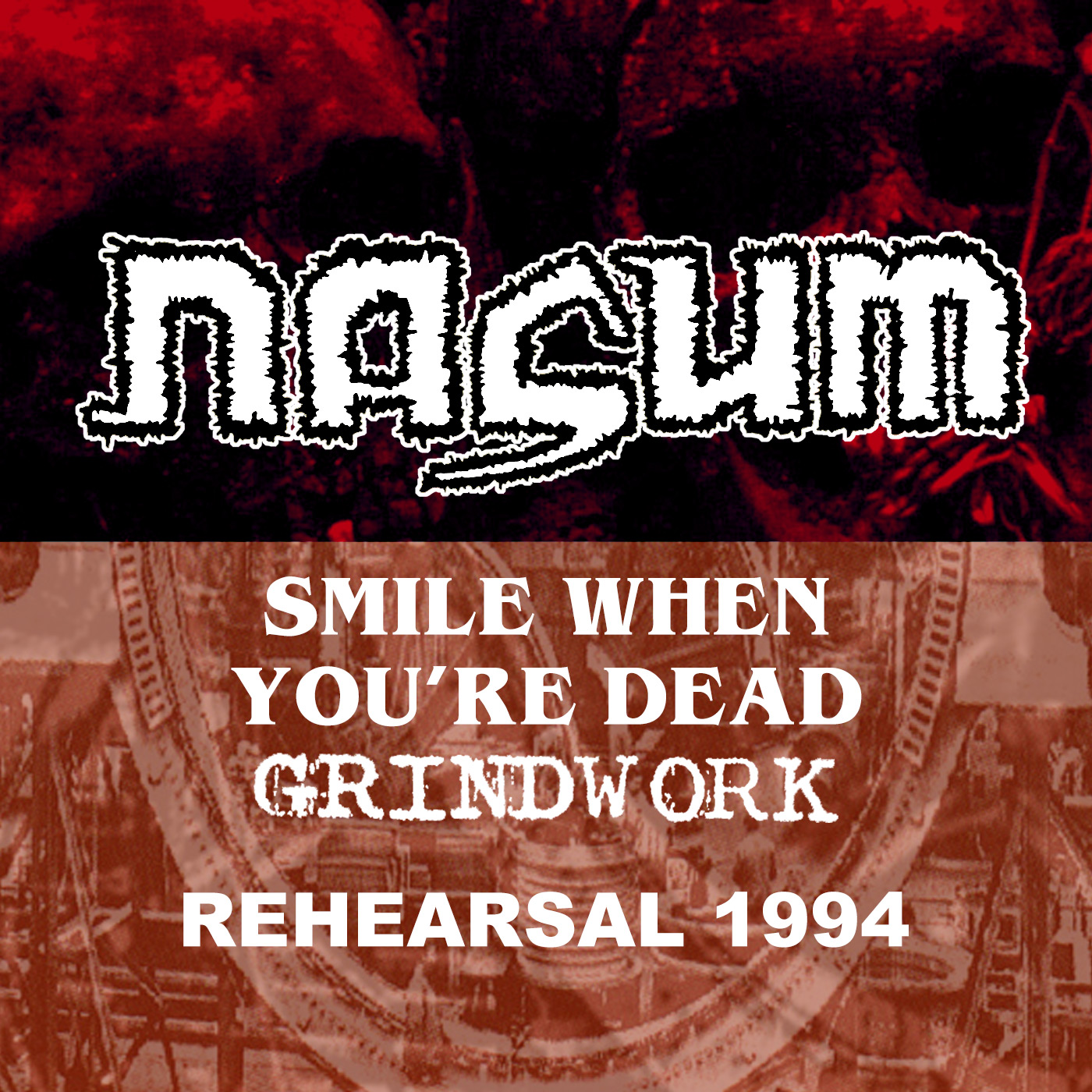 Smile When You're Dead/Grindwork Rehearsal 1994
A rehearsal with the original three piece line-up, Rickard - drums, Anders - guitar and Mieszko - guitar/vocals, playing the entire Smile When You're Dead/Grindwork session prior to its recording. Part of The Rare Nasum project.

• Download at Bandcamp
• Read notes about the recording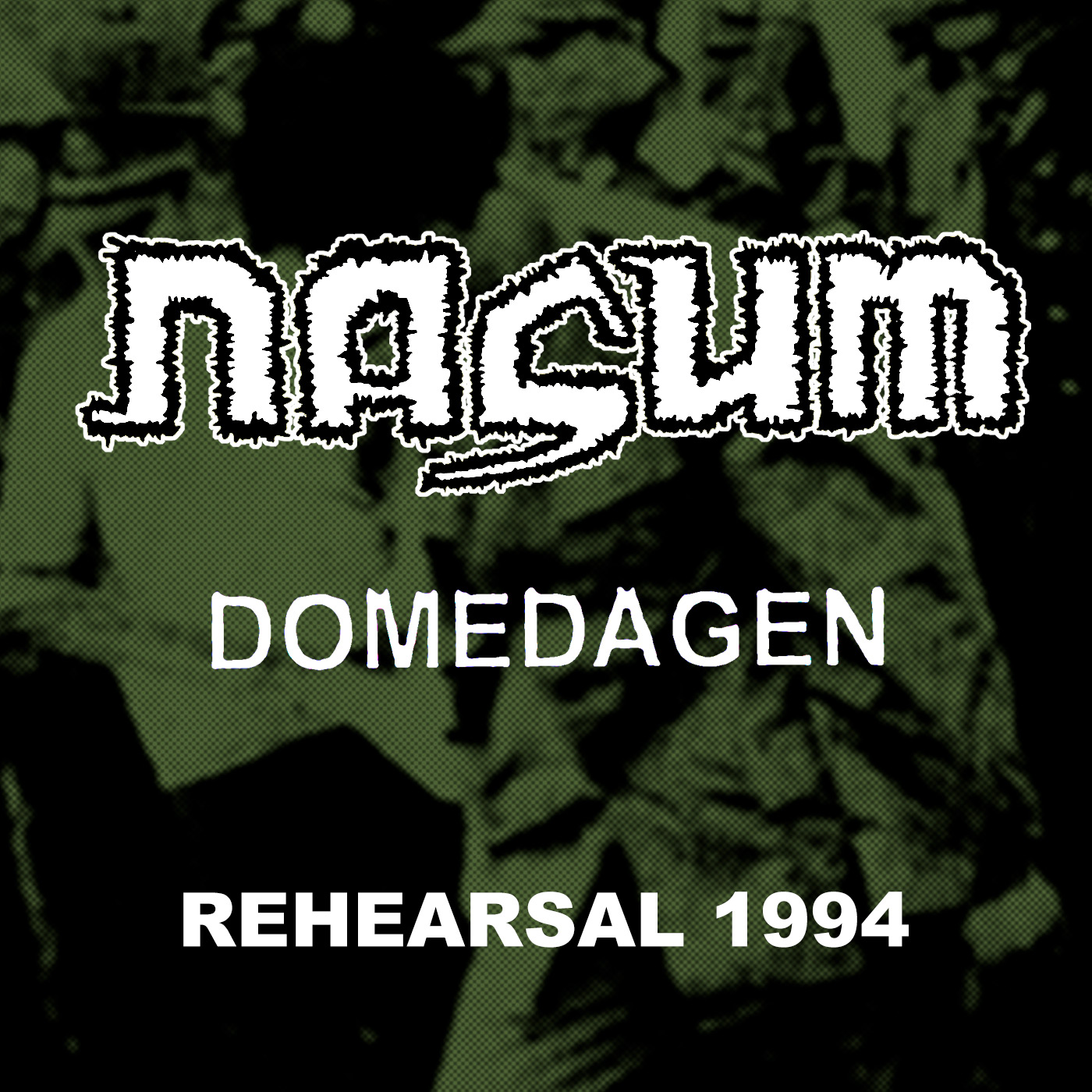 Domedagen Rehearsal 1994
A rehearsal with the original three piece line-up, Rickard - drums, Anders - guitar and Mieszko - bass, playing the entire Domedagen demo prior to its recording. Part of The Rare Nasum project.

• Download at Bandcamp
• Read notes about the recording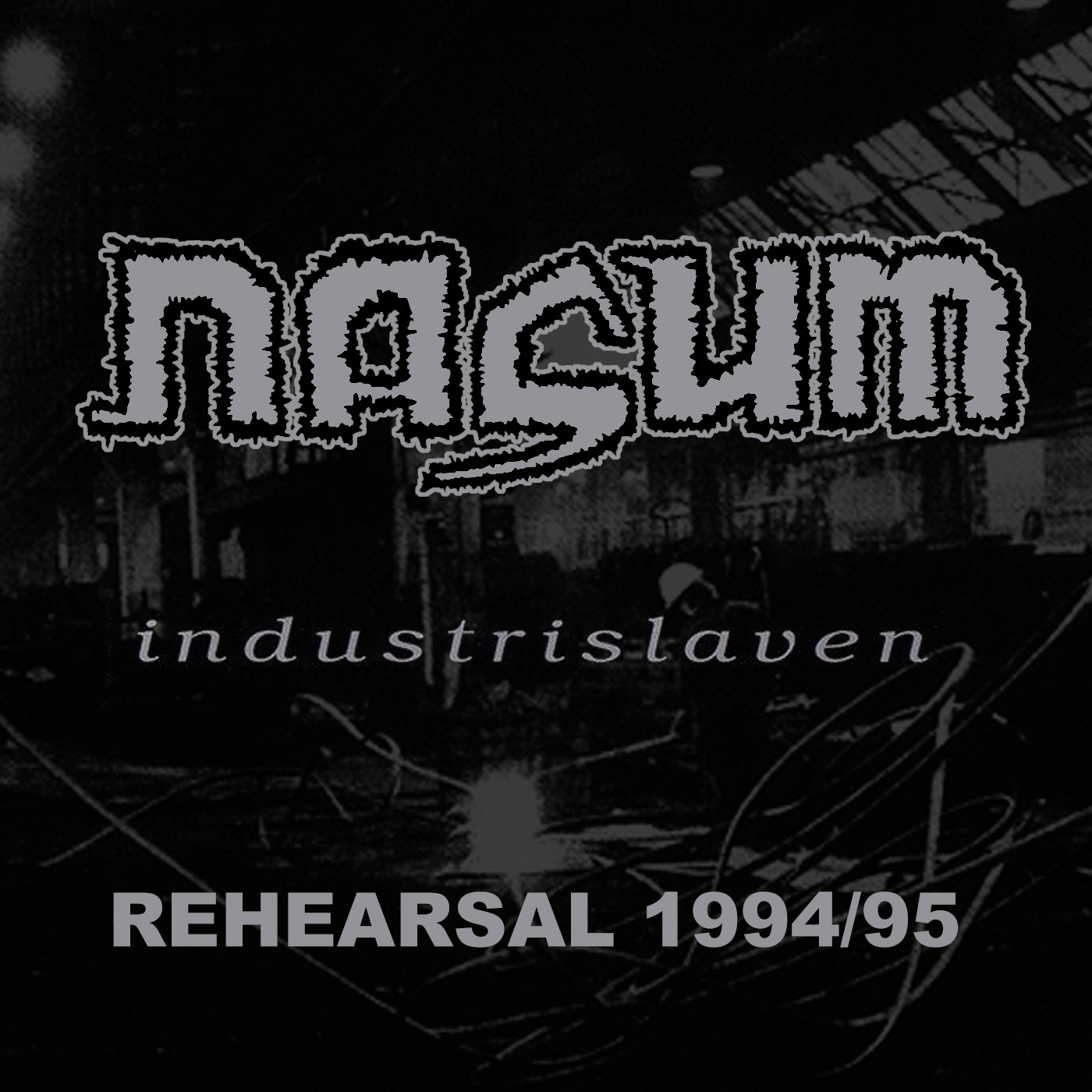 Industrislaven Rehearsal 1994/95
Nine song rehearsal with the original three piece line-up: Rickard - drums, Anders - guitar and Mieszko - bass. Part of The Rare Nasum project.

• Download at Bandcamp
• Read notes about the recording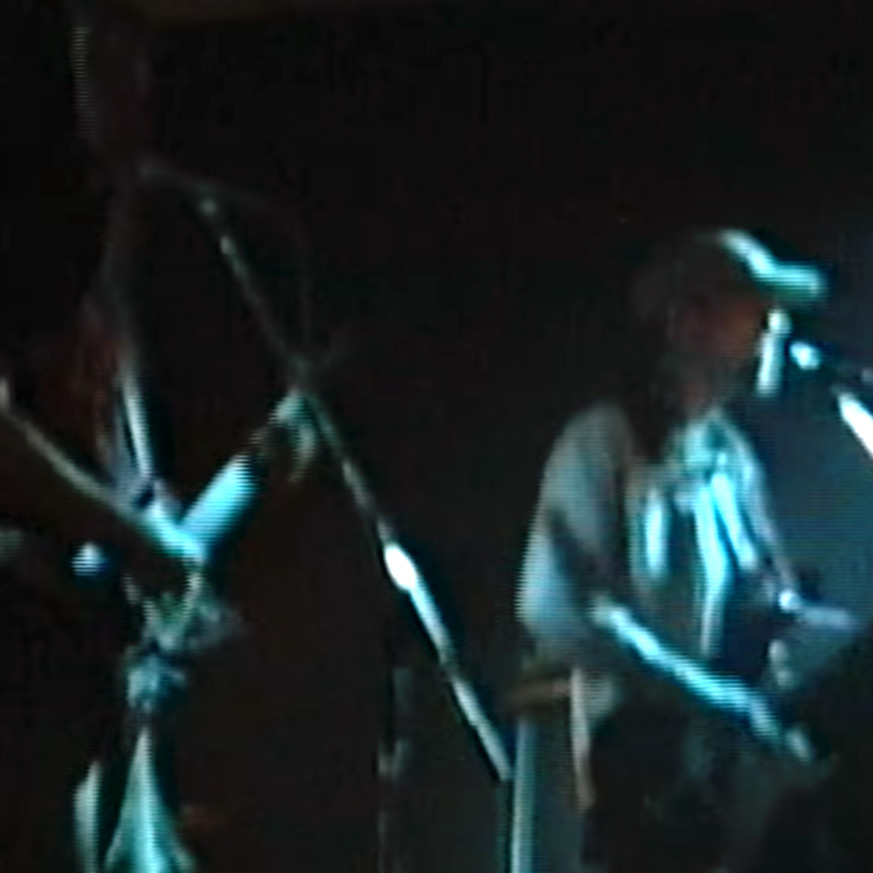 THE FIRST NASUM SHOW 1995
The absolutely first Nasum show, recorded in Åstorp, Sweden, September 15, 1995. Line-up: Anders - guitar/vocals, Mieszko - bass/vocals and Perra Karlsson - session drums. Rough but fun!

• See the video at YouTube
• Read notes about the recording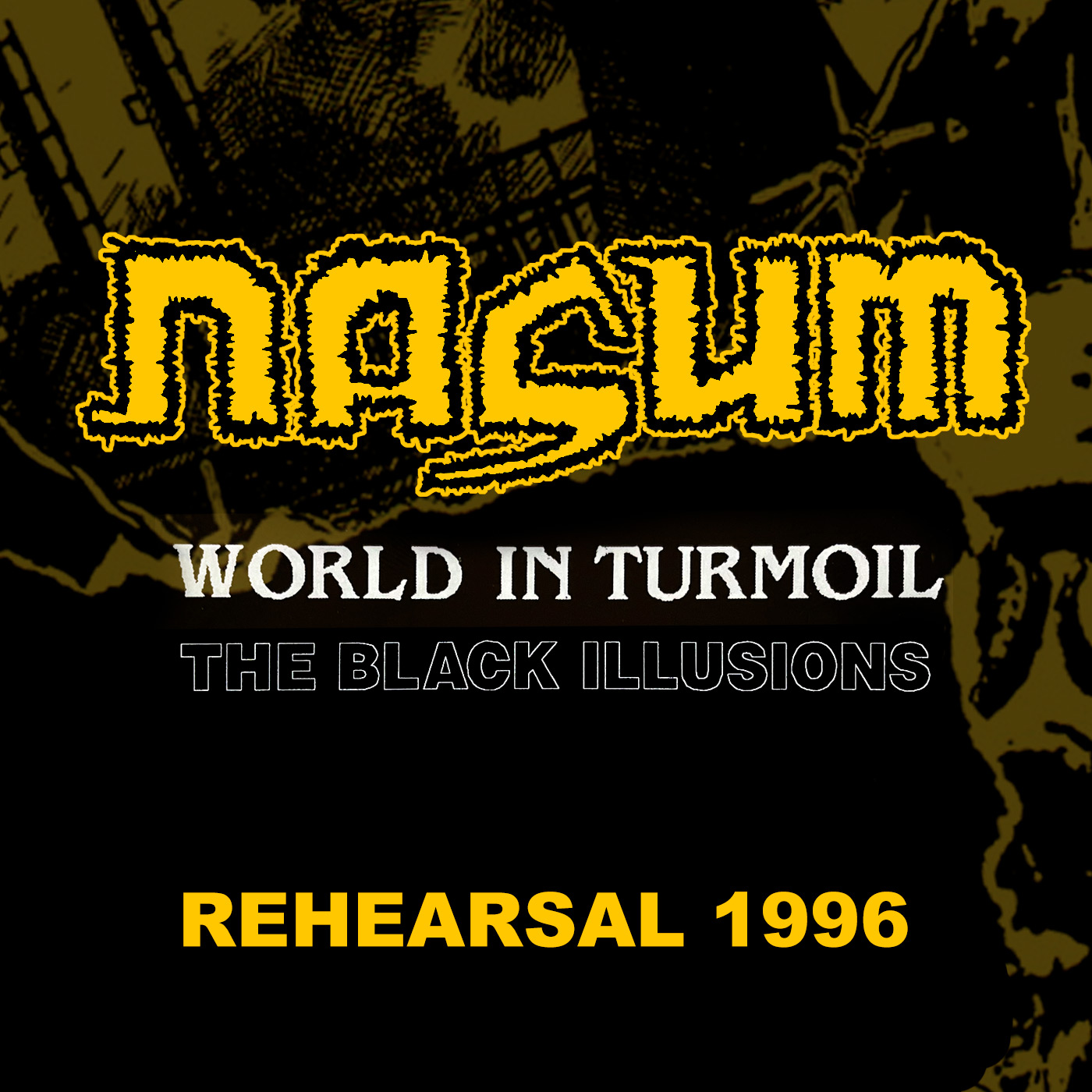 World In Turmoil/The Black Illusions Rehearsal 1996
27 songs from rehearsal sessions when Nasum had turned to a duo once again with Anders - drums and Mieszko - guitar, working on "World In Turmoil" and "The Black Illusions". Part of The Rare Nasum project.

• Download at Bandcamp
• Read notes about the recording


1997-2004: THE ALBUM YEARS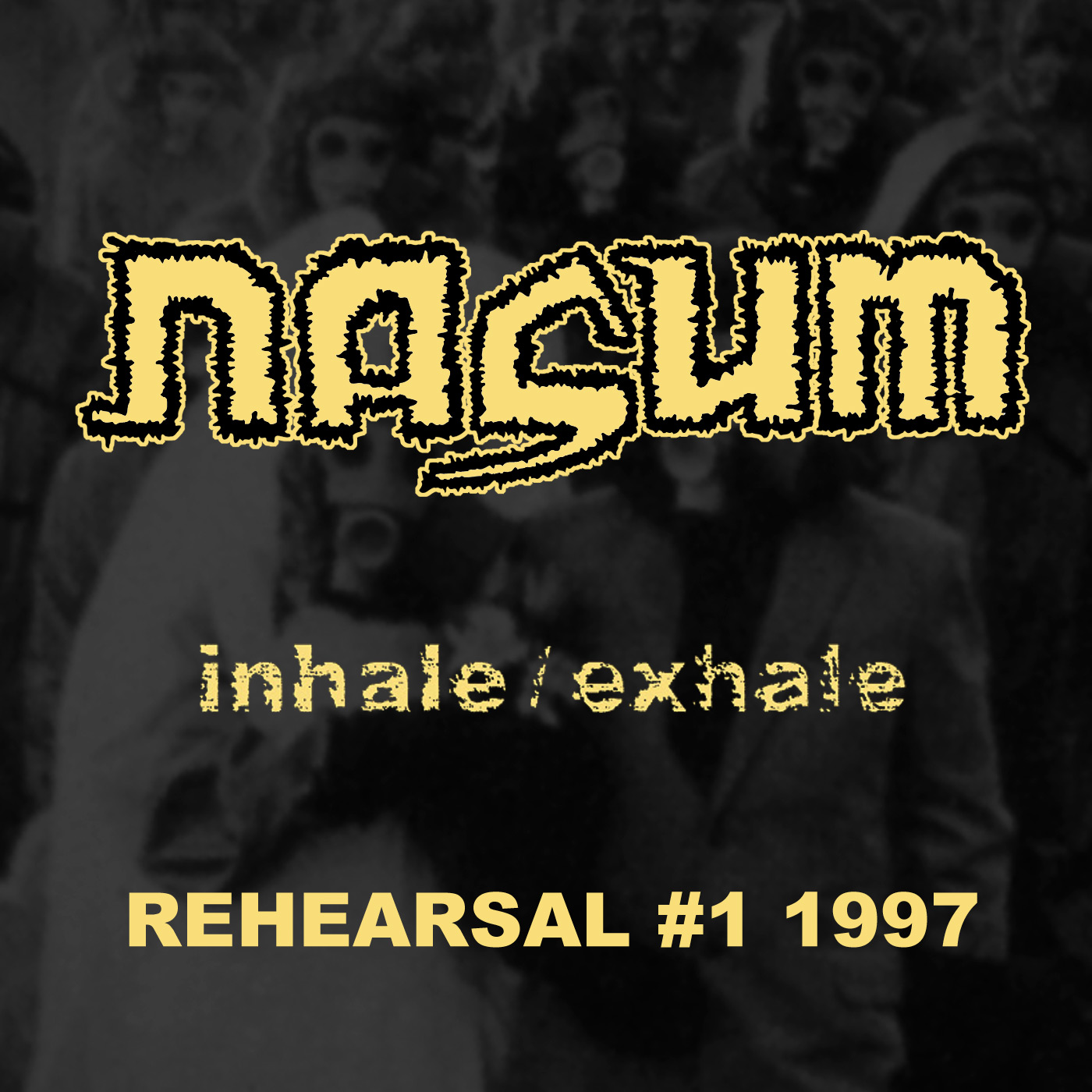 Inhale​/​Exhale Rehearsal #1 1997
A 26 song rehearsal session from Soundlab Studios 1.0 including a number of unfinished songs and alternative versions of songs that ultimately made it to the recording session of "Inhale/Exhale". Part of The Rare Nasum project.

• Download at Bandcamp
• Read notes about the recording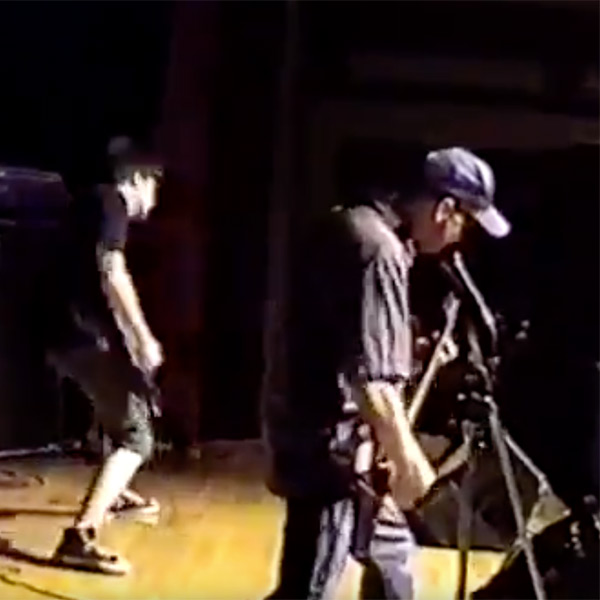 THE FIRST AMERICAN NASUM SHOW 1999
The absolutely first Nasum show in the US, recorded at the Milwaukee Metal Fest, July 31, 1999. Line-up: Mieszko - guitar/vocals, Jesper - bass and Anders - drums.

• See the video at YouTube
• Read notes about the recording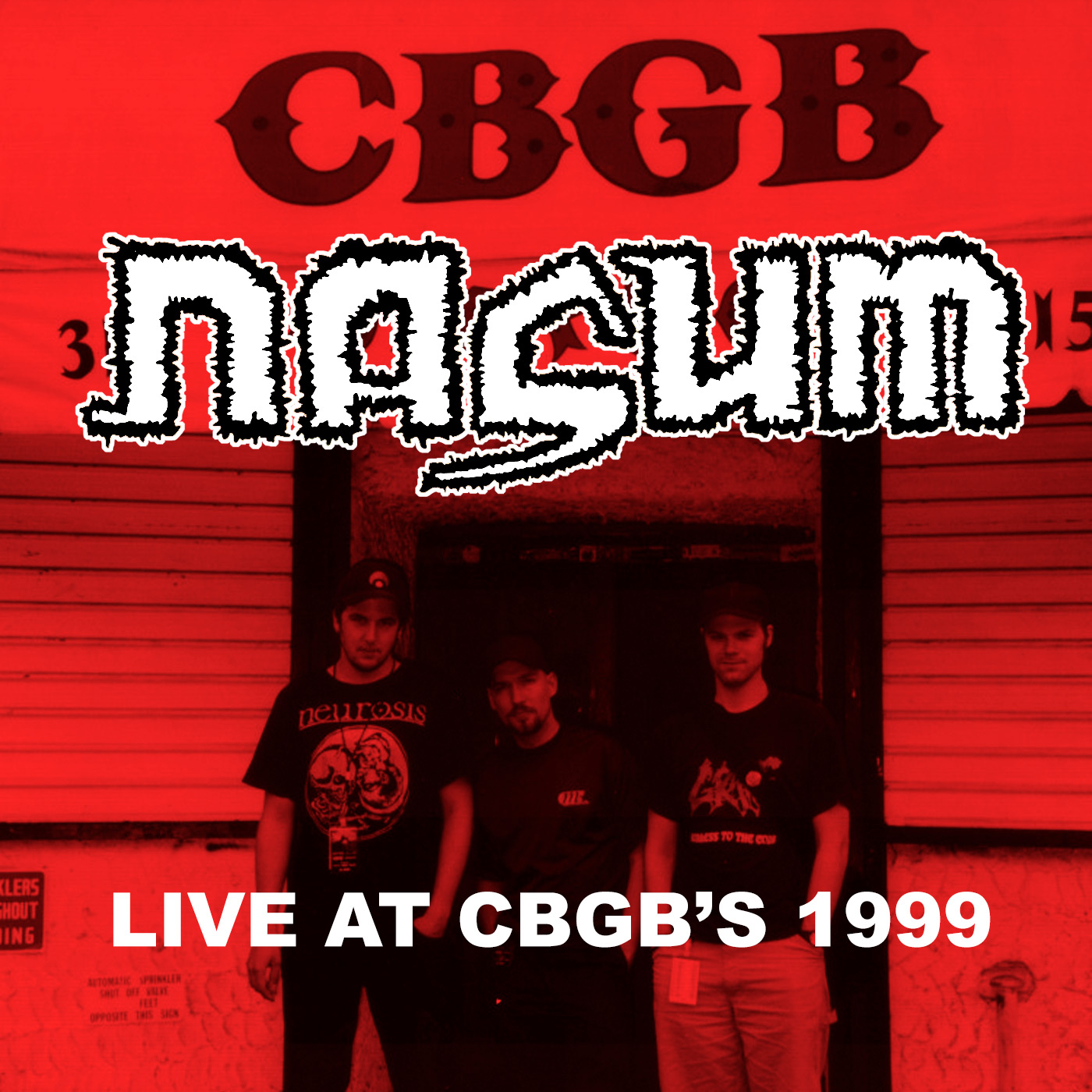 LIVE AT CBGB'S 1999
Soundboard recording of Nasum's show at CBGB's in New York, August 6, 1999. Line-up: Mieszko - guitar/vocals, Jesper - bass and Anders - drums. Part of The Rare Nasum project.

• Download at Bandcamp
• Read notes about the recording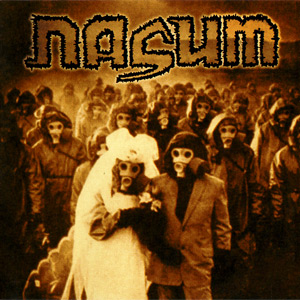 Inhale/Exhale miscellaneous vault items
Stuff from the Vault blog or other origins.

• Liner notes from the 2014 LP reissue
• Discography page, lyrics and track by track commentaries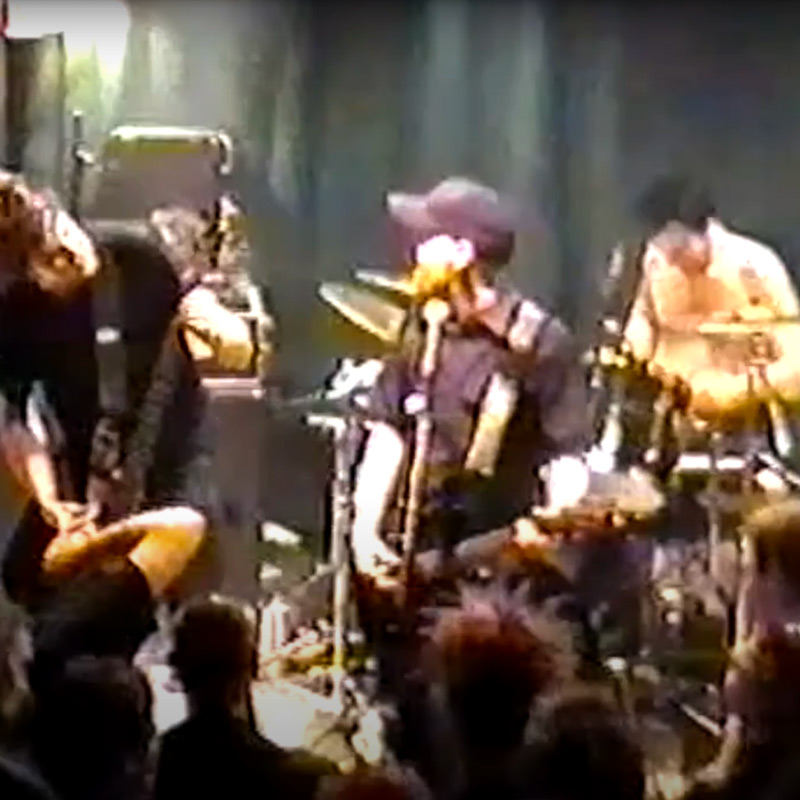 Live at Kafé 44, Stockholm 2000
An entire set recorded live in Stockholm at the legendary Kafé 44 venue. Ripped from a VHS.

• See the video at YouTube
• Read notes about the recording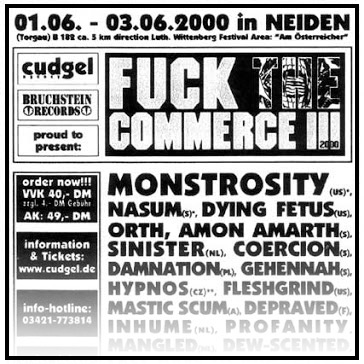 Live at Fuck The Commerce III 2000
Five songs from Nasum's first appearence at Fuck The Commerce. Ripped from a VHS.

• See the video at YouTube
• Read notes about the recording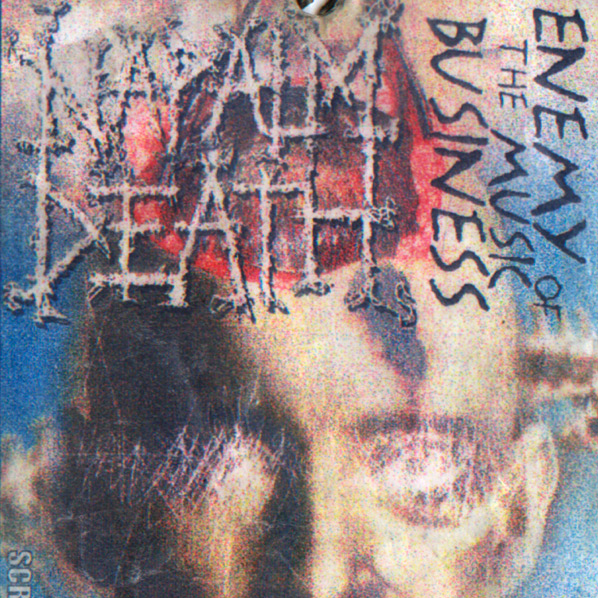 Tour diary from Europe 2000
A tour diary published on nasum.com during the seven week long tour in Europe 2000 supporting Napalm Death, with a 2021 introduction.

• Read the diary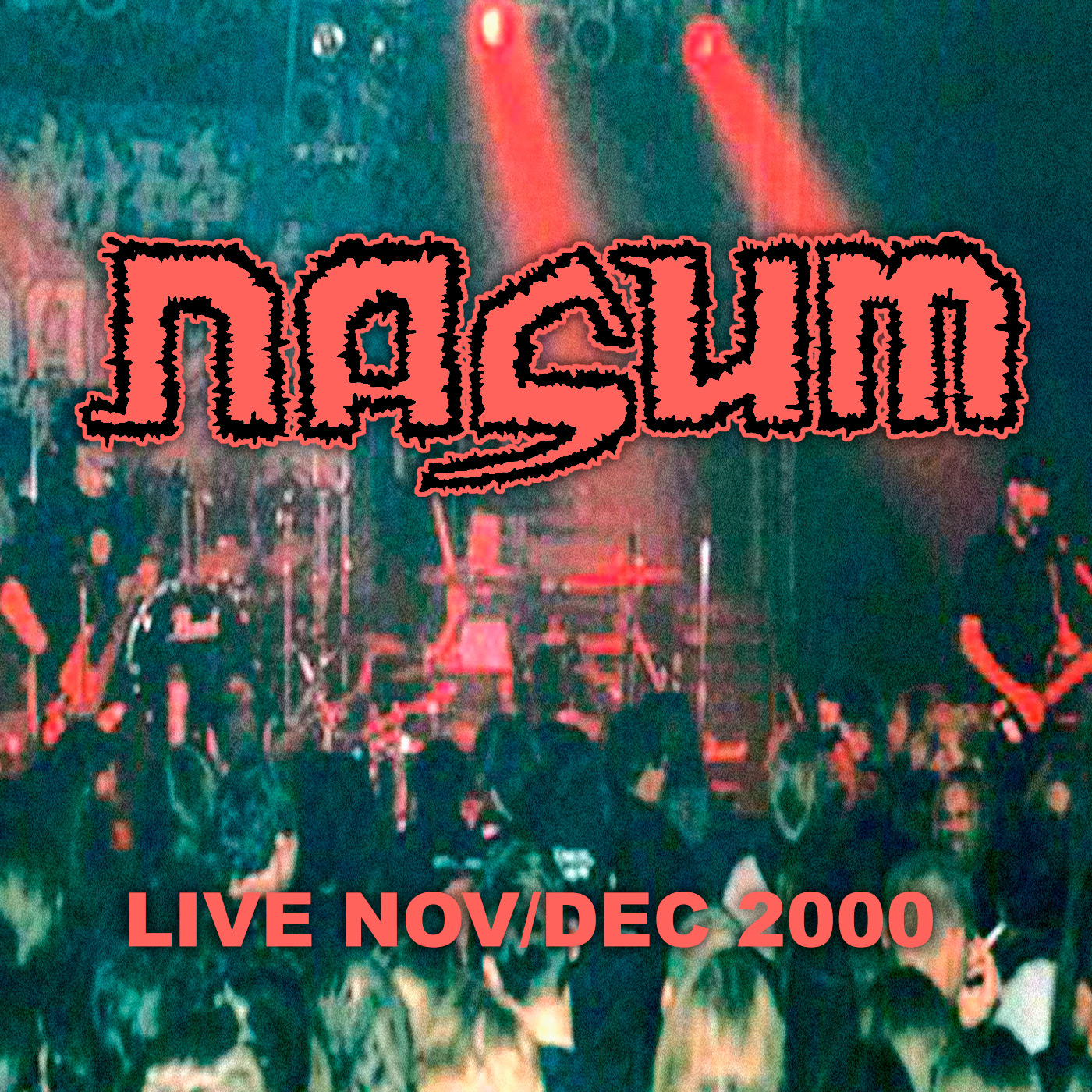 Live November/December 2000
A "Frankensteined" live show from four different occations on the European tour of 2000, combined to a 28 songs set. Part of The Rare Nasum project.

• Download at Bandcamp
• Read notes about the recording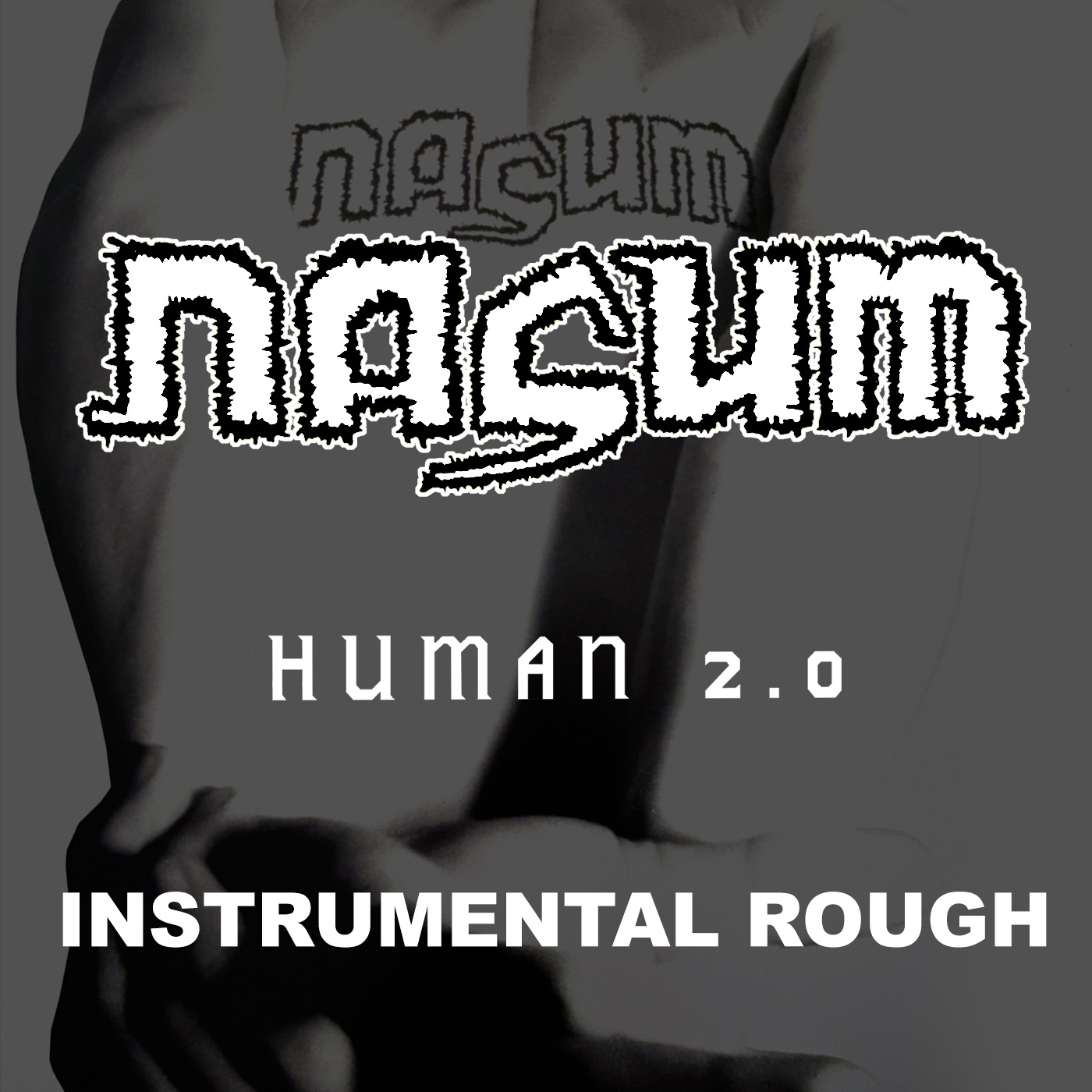 Human 2.0 instrumental rough mix
Ten songs from "Human 2.0" without vocals, bass, samples and in a rough but nice mix. Part of The Rare Nasum project.

• Download at Bandcamp
• Read notes about the recording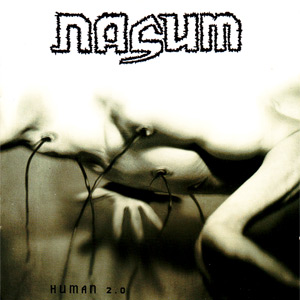 Human 2.0 miscellaneous vault items
Stuff from the Vault blog or other origins.

• Liner notes from the 2014 LP reissue
• Reviews in English and Swedish
• Discography page, lyrics and track by track commentaries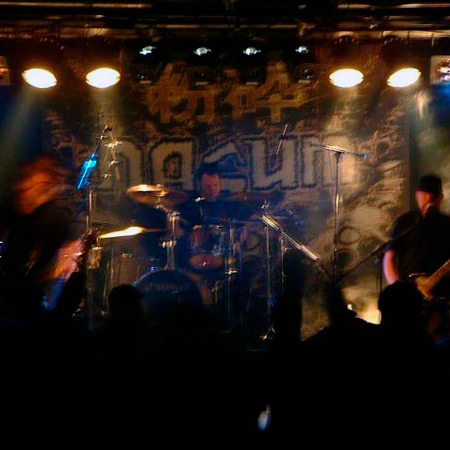 Tour diary from Finland 2003
A tour diary/report published on nasum.com after a short tour in Finland 2003 supported by Rotten Sound, with a 2021 introduction.

• Read the diary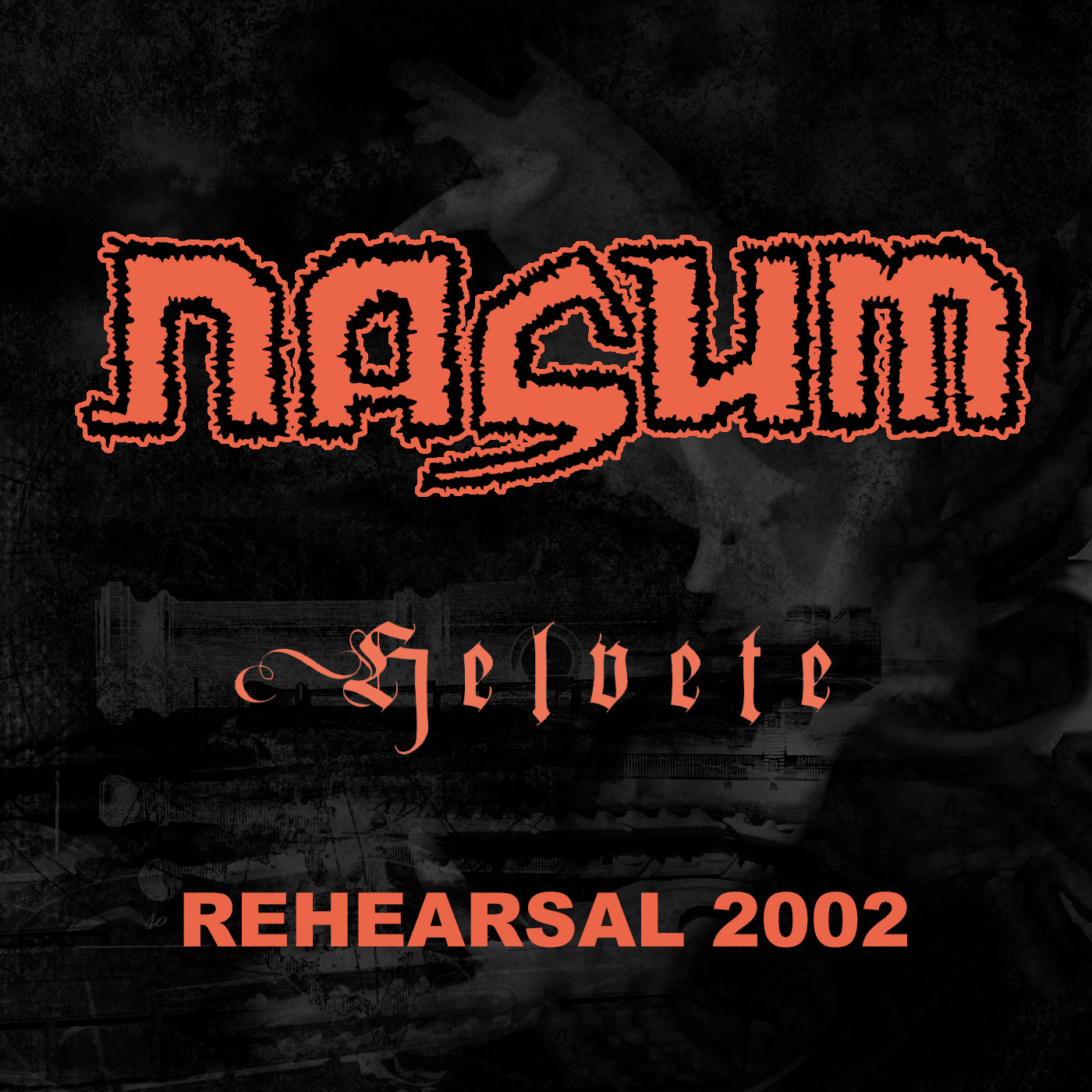 Helvete rehearsal 2002
A 17 song rehearsal session with some alternative versions of songs that ultimately made it to the recording session of "Helvete". Part of The Rare Nasum project.

• Download at Bandcamp
• Read notes about the recording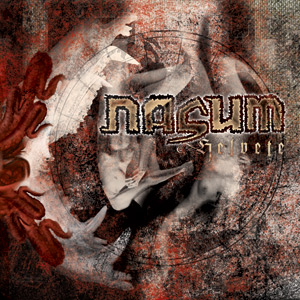 Helvete miscellaneous vault items
Stuff from the Vault blog or other origins.

• Helvete working titels
• Discography page, lyrics and track by track commentaries
• The recording of..., The making of... and "Making of" Preview of Hell
• Liner notes from the 2014 LP reissue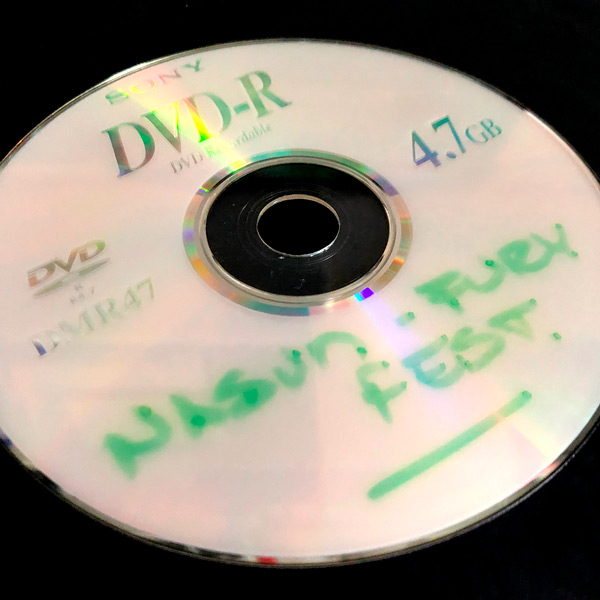 Live at Fury Fest 2004
Fan shot video of Nasum's show Fury Fest in Le Mans, France 2004.

• See the video at YouTube
• Read notes about the recording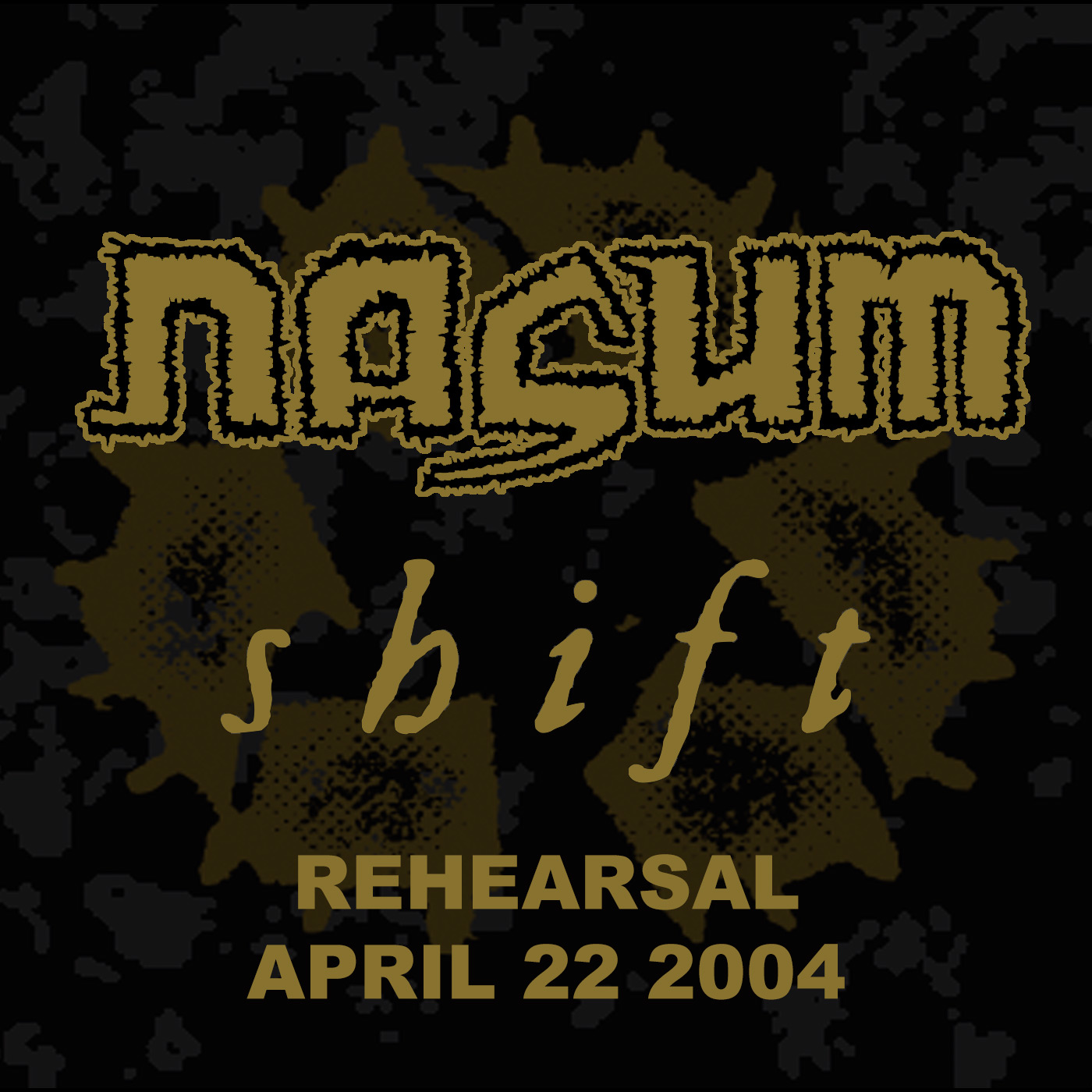 Shift Rehearsal 2004
11 tracks from the "Shift" rehearsal sessions, recorded by Mieszko and Anders April 22, 2004. One unreleased song and the infamous "Call and Response" that ultimately became two songs. Lots of good stuff! Part of The Rare Nasum project.

• Download at Bandcamp
• Read notes about the recording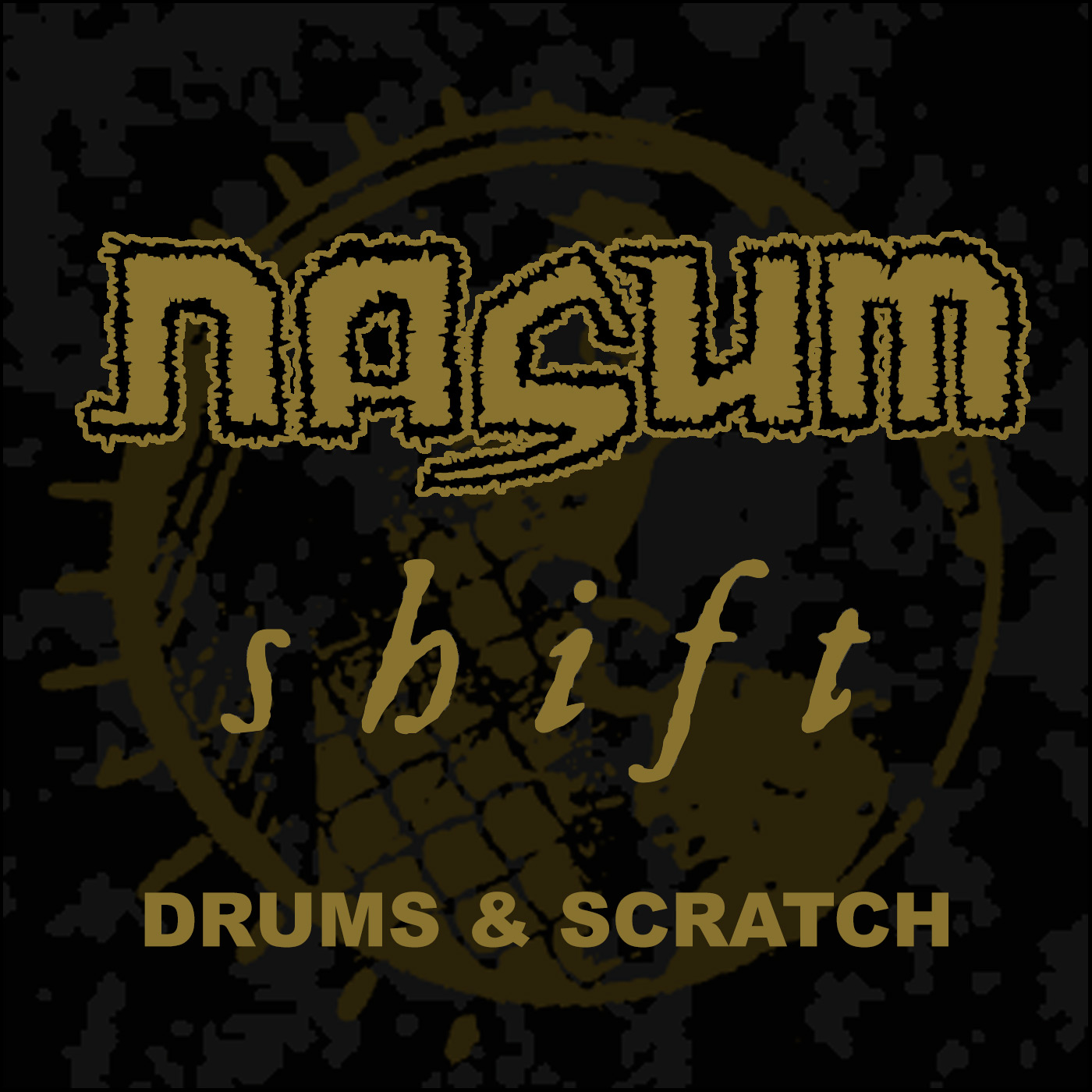 Shift: Drums & Scratch 2004
10 selected songs, including 3 unfinished and unreleased songs, from the recording of "Shift" with only drums and scratch guitar. Part of The Rare Nasum project.

• Download at Bandcamp
• Read notes about the recording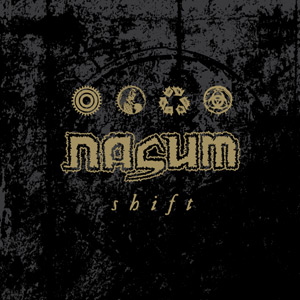 Shift miscellaneous vault items
Stuff from the Vault blog or other origins.

• Discography page, lyrics and track by track commentaries
• Liner notes from the 2014 LP reissue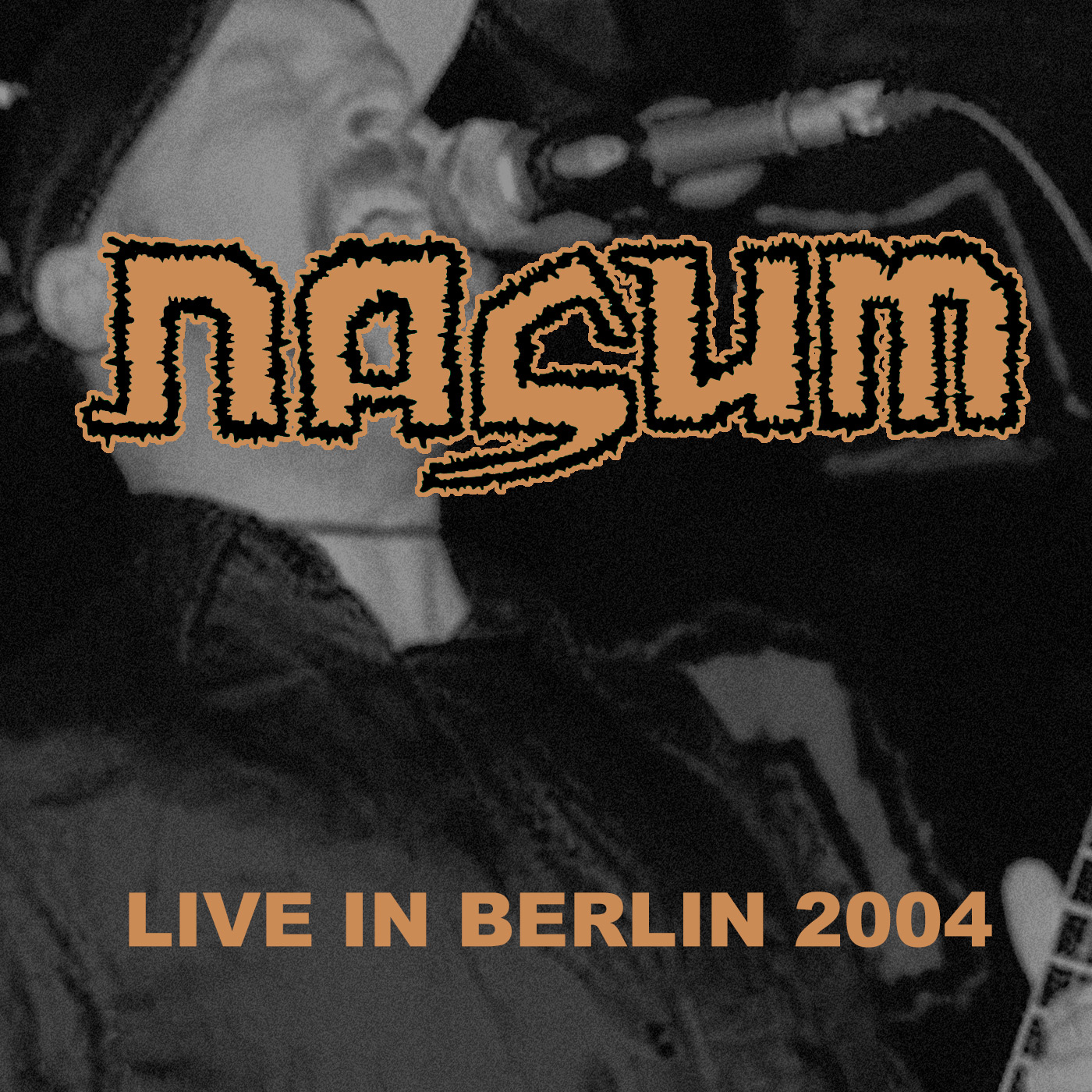 Live in Berlin 2004
Fan recorded "bootleg" of the fourth show on the European Grind Shift tour in 2004. 27 songs performed at Knaack in Berlin, Germany. Part of The Rare Nasum project.

• Download at Bandcamp
• Read notes about the recording


2010-2012: THE FAREWELL YEARS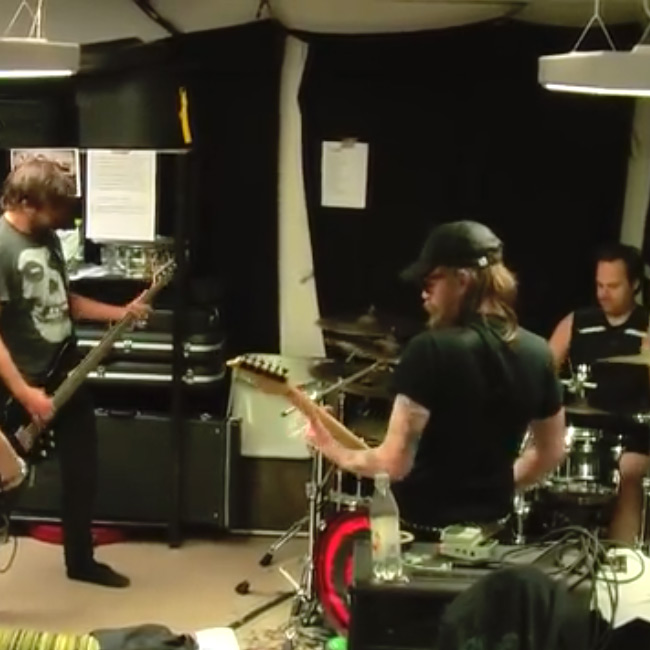 Second rehearsal 2010
Video from the second Farewell rehearsal, taped in the rehearsal room October 3, 2010. A number of instrumental songs caught on tape.

• See the videos at YouTube
• Read notes about the recording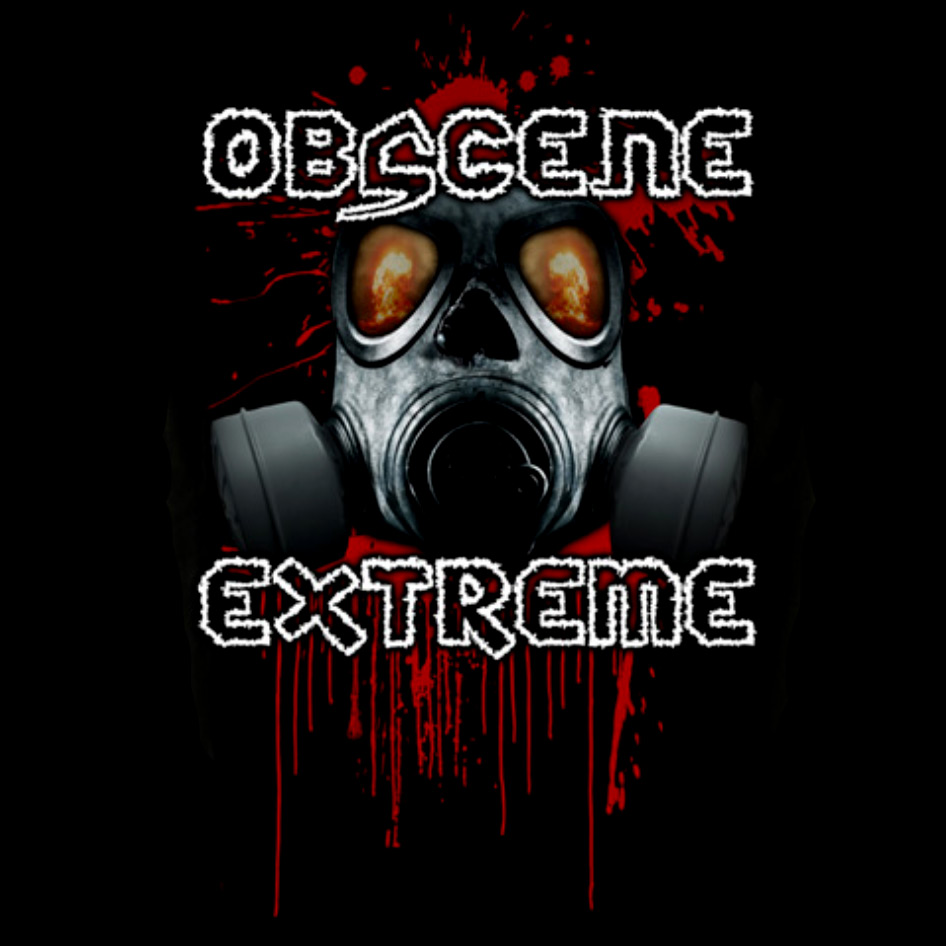 Live at Obscene Extreme 2012
Professionally shot and edited video of the entire show at Obscene Extreme Festival, Trutnov, Czech Republic, July 13 2012.

• See the videos at YouTube
• Read notes about the recording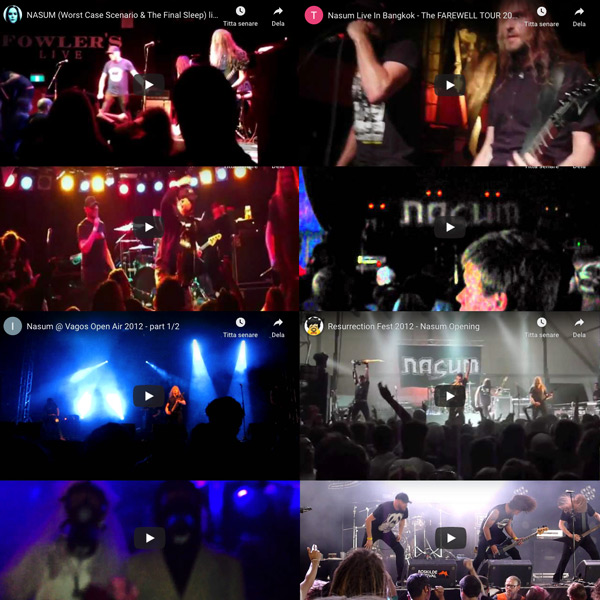 Fan shot videos 2012
Collected fan videos from many of the shows in the Farewell tour.

• See the video collections


HELP ME FUND THE VAULT AND THE RARE NASUM
I have a lot of Nasum "vaults". There are the digital vaults, harddrives, CD-R's and whatever that contains some stuff. And then there are the analog vaults. Boxes filled with documents and notes and boxes filled with tapes containing rehearsals and rare stuff. I'd be more than happy to share this with the fans, but I need some funds to take time of from work to really do all that boring excavating that's needed to find and document everything.

I have put together a GoFundMe page for this: gofundme.com/the-rare-nasum and any donation is appreciated. You can also support this cause by buying The Rare Nasum stuff at Bandcamp. Or you can make a donation without going through GoFundMe or Bandcamp - just contact me at nasum@nasum.com. Everything that comes in via these channels are ear marked for a future massive excavation.

I really hope you can help me to preserve The Nasum Vault for the world. Thanks!

- Anders Jakobson.
ABOUT THE VAULT
Nasum might not be a performing band anymore or existing in the normal sense, but the legacy remains under the sharp supervision of the founding member Anders Jakobson. THE NASUM VAULT is the "umbrella" for a number of projects collecting information and items from the Nasum history.

The first project was The Vault Blog, introduced in 2014 as a place to share "interesting, semi-interesting or uninteresting things" from the Nasum Vault - stories, images and what ever. The second project was The Rare Nasum, audio goodies published on Bandcamp - rehearsals and live shows. Side by side with these two projects, there is The Official Nasum YouTube Channel where video oddities are posted.

This page is the collective portal for The Nasum Vault, grouped in the three different time periods of the band. This page will be updated when new stuff is added, and you can always help the Vault to grow by supporting The Rare Nasum - see more info at the bottom of the page.

Last updated: February, 2021.