THE NASUM VAULT - 1992-1997: THE PRE-ALBUM YEARS
"Smile When.../Grindwork" rehearsal 1994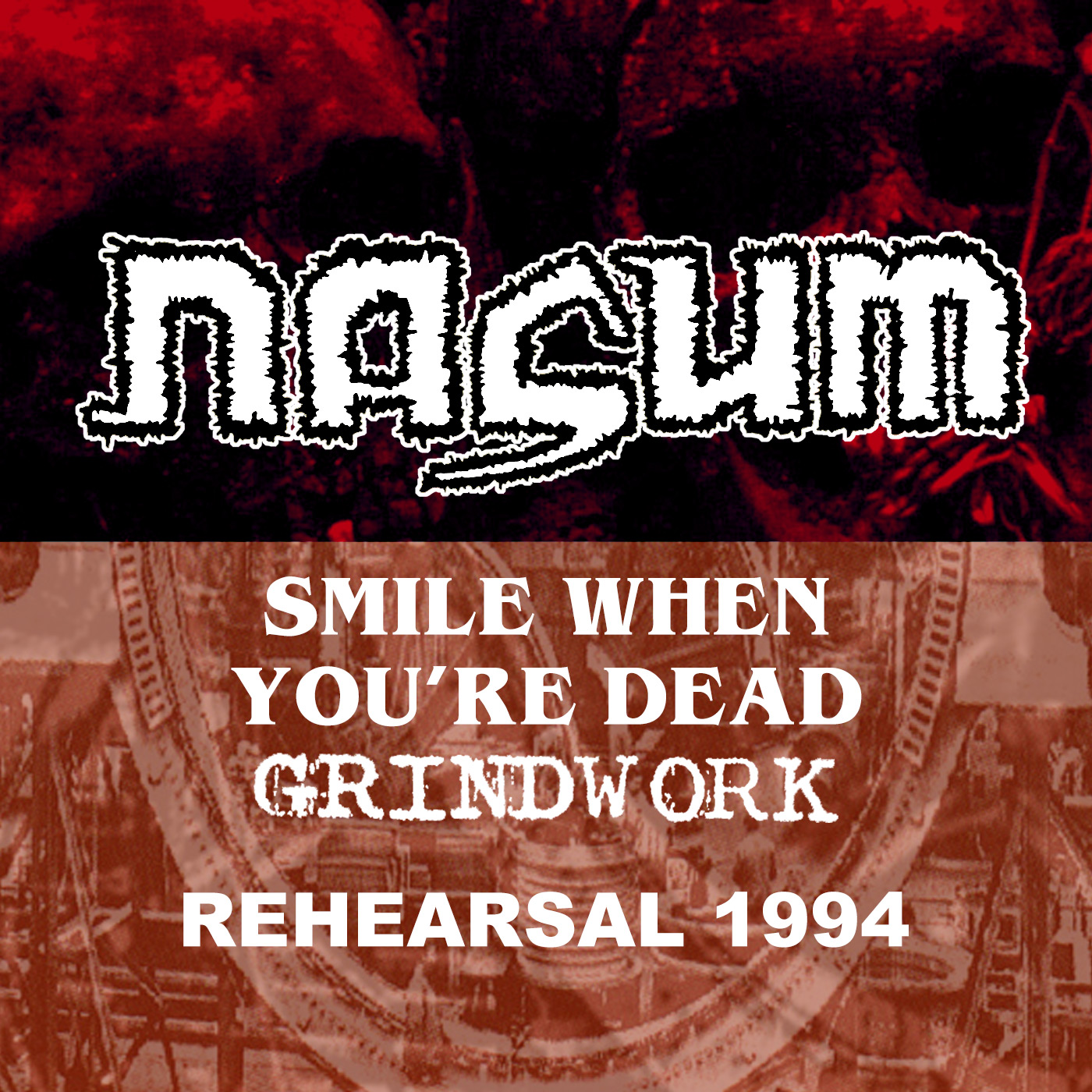 NOTES ON A REHEARSAL

Nasum was officially formed in 1992 but things got going in 1993 when Mieszko joined Rickard and I and we recorded the "Blind World" songs in July and then quickly wrote nine songs in 3,5 minutes for "Really Fast vol 9" that were recorded in November. At this time we had no thoughts of anything longer than a 7" EP at most so we were really into the idea of recording and releasing as many sessions as possible. We sent tapes and letter to all possible labels we could find.

One of them was Ax/ction Records in the USA, run by one or more members of the band Psycho. They offered us a part of a split 7" EP with Psycho. Great! During the same time Mieszko started Grindwork Productions that made only two releases. The first one being the original Nasum "Blind World" t-shirt and the second a tiny 3" CD with four bands, Nasum and Retaliation from Sweden and C.S.S.O. and Vivisection from Japan: i.e "Grindwork". So the third Nasum studio session would be the 16 songs needed for these two releases.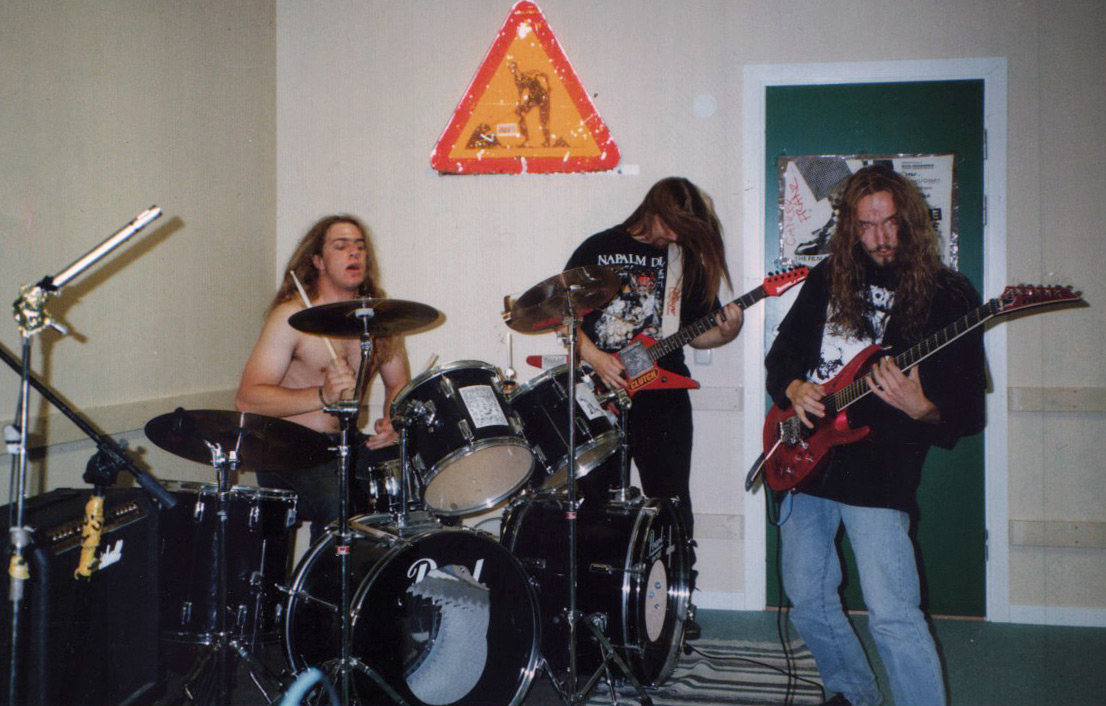 When I went through all my tapes in the fall of 2021 I found no less than three rehearsal sessions for the recording, all of them including all of the songs and all of them pretty similar. I have selected 20 songs for this digital album. It's the entire first session with 17 songs with one repeated song, and then three songs from the second session, all of which has vocals by Mieszko. The third session didn't include anything out of the ordinary and had worst sound of them all.

As stated in some of the other rehearsal notes, this is pretty rough stuff. It's loud and lo-fi and only for the die-hard fans, but I enjoy listening to this. I have very fond memories of the years with the original Nasum trio, creating song after song after song out of the pure love for grindcore. They were creative days and I sort of miss them.

I have no particular notes to the songs apart from the fact that Mieszko sings on some of them. This was one or two recording sessions before he started doing back-up vocals in Nasum so I find it funny that he tries out some patterns here. It's nice to hear his voice once again so I kept some of the chatter between the songs.

The 16 songs were ultimately recorded in September 1994. I would guess that the rehearsal sessions were recorded not too far away from the recording session. The band photo above might be from these sessions. Judging from Rickard's farmer's tan it might very well be so...

Tracklist
1. A Look At Society
2. My Fear
3. Fur
4. A Game Played by Society
5. It's all about the information
6. Smile when you're dead
7. Blindfolded (by the media)
8. Erased
9. Warfuck
10. Sawder
11. A Look at Society (Take 2)
12. Fucking Murder!
13. Black Visions (Scarecrows II)
14. Escape
15. See the Shit (With Your Own Eyes)
16. Restrained from the Truth
17. No Chance
18. My Fear (Vocals by Mieszko)
19. Erased (Vocals by Mieszko)
20. Fucking Murder! (Vocals by Mieszko)

- Anders Jakobson, October 7, 2022
HELP ME FUND THE VAULT AND THE RARE NASUM
I have a lot of Nasum "vaults". There are the digital vaults, harddrives, CD-R's and whatever that contains some stuff. And then there are the analog vaults. Boxes filled with documents and notes and boxes filled with tapes containing rehearsals and rare stuff. I'd be more than happy to share this with the fans, but I need some funds to take time of from work to really do all that boring excavating that's needed to find and document everything.

I have put together a GoFundMe page for this: gofundme.com/the-rare-nasum and any donation is appreciated. You can also support this cause by buying The Rare Nasum stuff at Bandcamp. Or you can make a donation without going through GoFundMe or Bandcamp - just contact me at nasum@nasum.com. Everything that comes in via these channels are ear marked for a future massive excavation.

I really hope you can help me to preserve The Nasum Vault for the world. Thanks!

- Anders Jakobson.