Bass tactics
The Making of The 3rd Album 2010-2011

The second day of basstracking is done. We started yesterday at "A Noble Home" which is Anders J's apartment. This time we are using my SansAmp and record both the clean signal as well as a distorted one from the SansAmp.

As always I use my Ibanez SR500, the same bass I used for "Rotting Paradise". I got six of fourteen songs tracked so far, and aiming for one more tomorrow morning.

The pace of how many and which songs I'm able to track is depending on Anders B and Daniel, who are tracking guitars at a different location (not far from here though). The songs they track are given to me the same evening and then I struggle with them the nextcoming day.

Today I finished one easy and two hard ones, yesterday I think it was two easy and one that was a more difficult. So it's been a nice mix between the easy and the not so easy songs this far.

But the overall feeling is good. We got the drums on mp3's as soon as they were recorded, and I think they have been really useful when it comes to practising and preparing at home prior to this recording. We have avoided every (if any) speculative unpleasant surprises this way.

A few photos: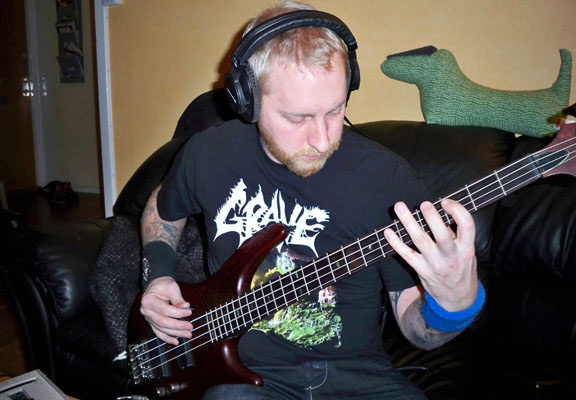 Oskar tracking one of the songs supervised by the executive producer - Anders couch dog!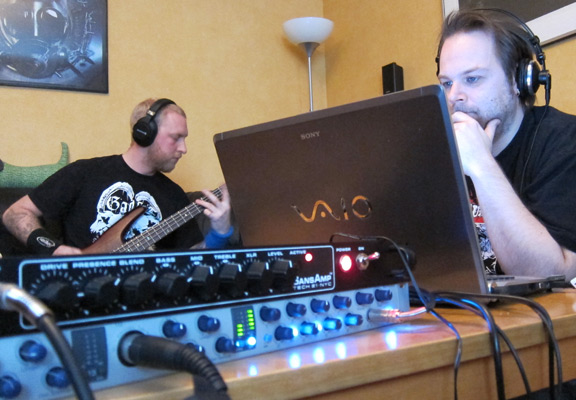 The complete A Noble Home studios: A laptop and a PreSonus FireStudio recording system and on top of that Oskar's SansAmp.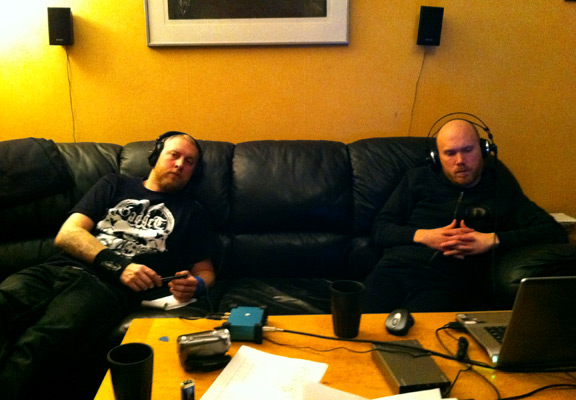 Oskar and Joel (easy) listening through a recorded song, perhaps "Monochrome Existence" - Joel's first Coldworker song.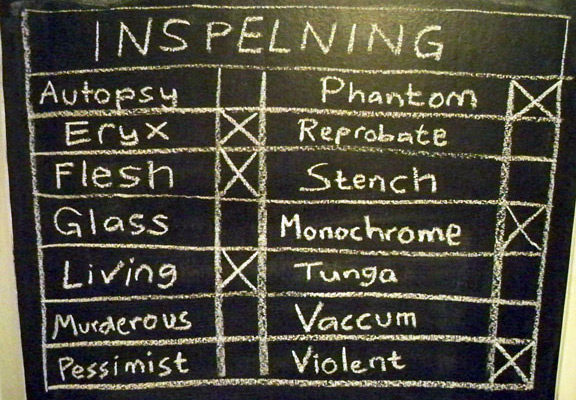 Six down, eight to go. The progress board at Oskar's home.