Passing the torch
The Making of The 3rd Album 2010-2011

The holidays are over and today the recordings of the third album continued at our friend Johan Berglund's place where the guitars will be recorded.

After Christmas some final adjustments were made to the drum files and yesterday they were finalized and distributed to Johan. One track has already gotten some temporary guitars and has been sent to a special guest that hopefully will have time to participate in the recording in some way... More info about that another time.

As this is the final "drum post" in this diary, I'll publish a list of microphones used on the recording. In total 22 tracks were used in ProTools to capture it all.

This was used:

Bass drum:
- Shure Beta 91 (inside)
- AKG D112 (outside)
- Ddrum trig

Snare:
- Shure SM57 (over)
- Shure Beta 98 (under)
- Ddrum trig

Toms:
- Shure Beta 98
- Ddrum trig

Hihat:
- Sennheiser MD 441

Crash 1 & 4:
- Neumann KM 184

Crash 2 & 3:
- Robe NT5

Splashes:
- AKG C414

Ride:
- Sennheiser MD441

China:
- AKG C414

Ambience/overhead:
- Neumann TLM 103

And here's a few photos from the days in Soundlab: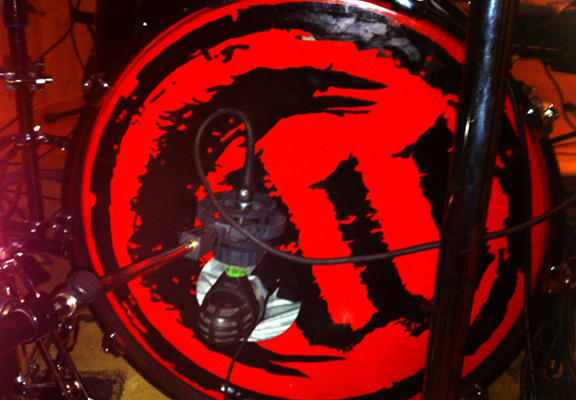 A D112 in front of the handmade front skin with the CW design.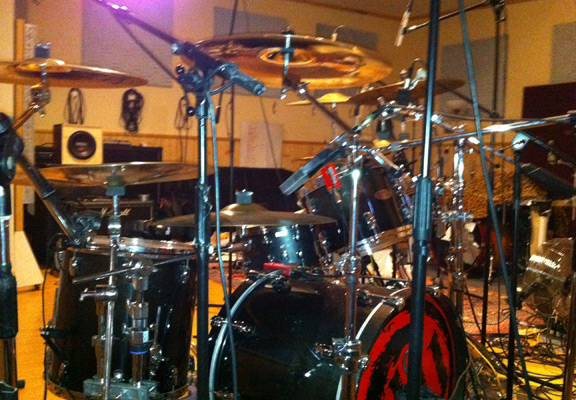 A shot of the drum kit from a different view.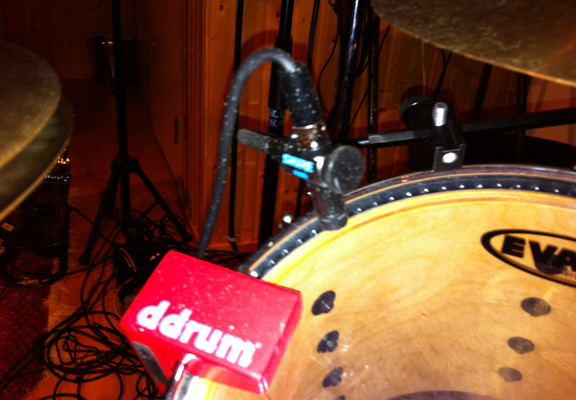 Close up on the very expensive Shure Beta 98 mic.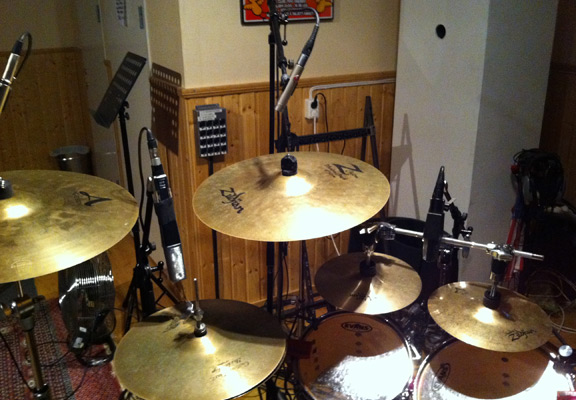 The left side of the cymbal set up.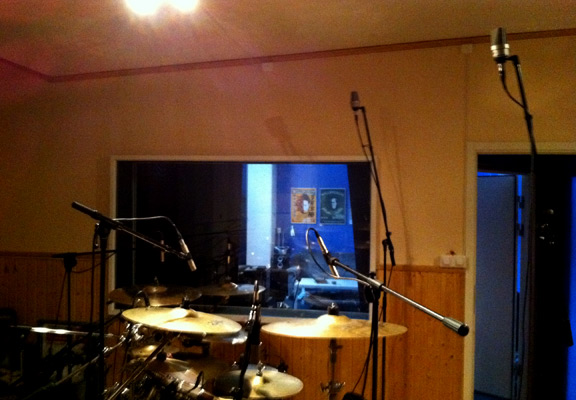 The weirdly positioned ambience/overhead mic's.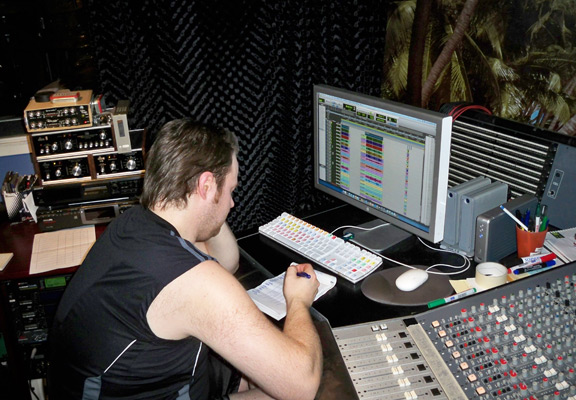 Anders listening through the takes in search of the good stuff.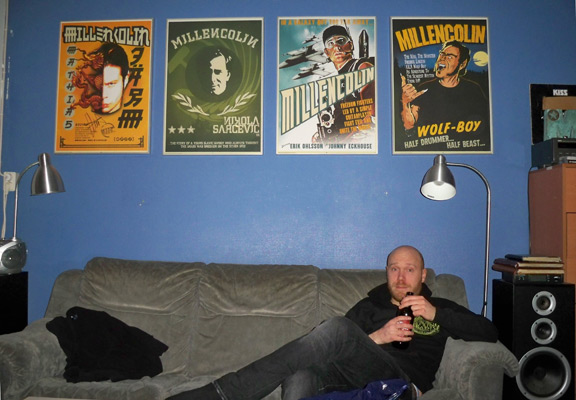 Joel already enjoying "the good stuff" in the sofa.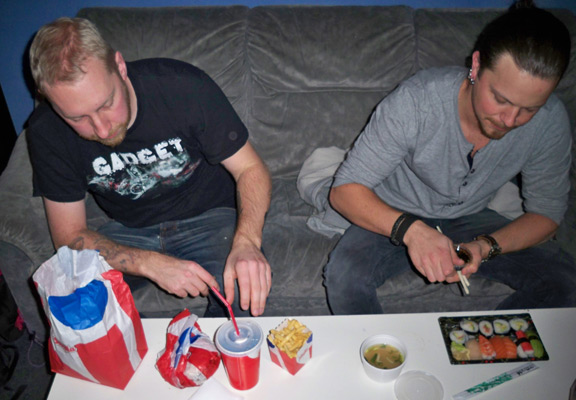 Oskar and Daniel enjoying different types of "good stuff".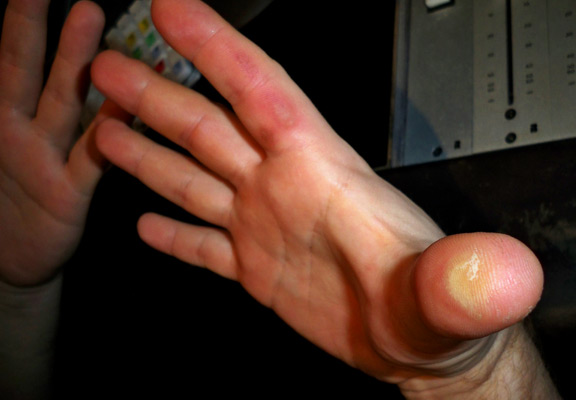 One very fucked up hand with still a few songs left to play.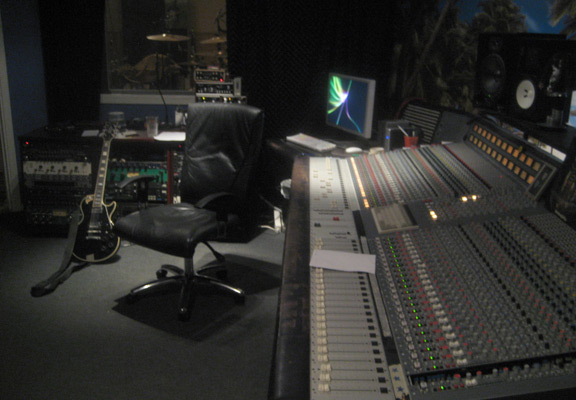 The mighty sound board in Soundlab.

Alright, the recording continues and hopefully this diary will continue with words and photos from the other guys.