The Vault Blog - MONTH:
April

, 2020
Human 20.0
Posted: April 18, 2020 13:34:46 by ANDERS JAKOBSON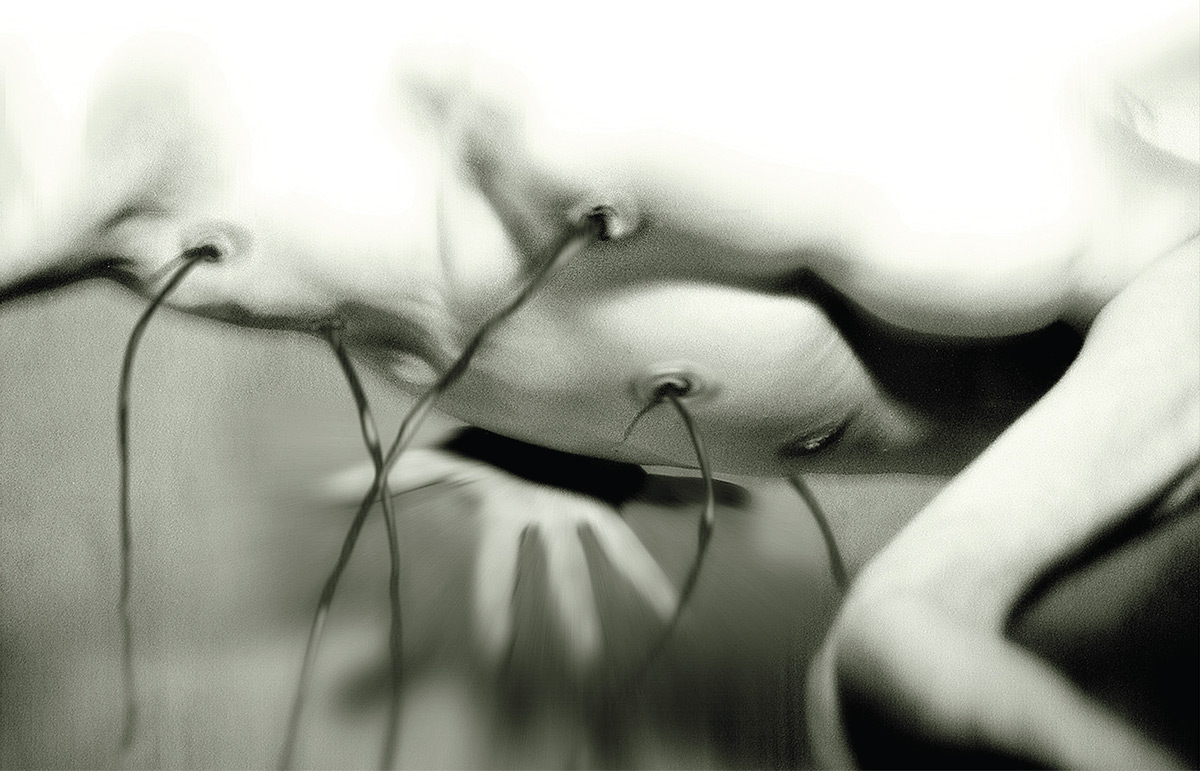 Today, April 18 2020, is the 20th anniversary of "Human 2.0", the second Nasum album. Wow, time flies…I guess I should start with thanking Ove Wiksten of Sayyadina who reminded me one day in advance. If not for him, I would have totally missed this anniversary.

I've written a lot of stuff about "Human 2.0" over the years. There's the detailed discography entry here at nasum.com and there's the liner notes in the vinyl reissue from 2014. Since only those who got the LP have read it, I dug out the original "manusscript" (actually from 2009) that was a bit longer and reused most parts of it to this this birthday blog. Here we go:

As we were about to record our second album, a lot of things had happened with the band: We had had something of a little success with "Inhale/Exhale", we had gone from a duo to a three piece with Jesper as the bass player, we had started to play live and we also had changed the tuning of our guitars. From "Human 2.0" and through out the career we played with a drop-A tuning that I introduced on a recording we did between the albums. I was aiming for an even heavier sound but what the drop-A tuning really did was bring more harmonies to the sound. Just by changing one string we were able to strike chords that sounded different from your average grindcore band. This was an important key to the Nasum sound that was developed even further on "Helvete" and "Shift".

We went into the process of making "Human 2.0" with a different mindset. We were thinking "album" and not a collection of songs as was the case with "Inhale/Exhale". We knew what kind of songs we needed to write to get a good variety and make a more complete product. We decided to split the recording into two sessions, mainly to spread out the vocal recordings. The recordings was done in the same garbage smelling basement as "Inhale/Exhale" but on updated equipment. After the two sessions, Soundlab moved to another location and built a new studio from scratch. It was in this studio Mieszko and I listened to the mastered album for the first time digging the song but wondered what happened to the sound.

Unfortunately "Human 2.0" was blessed or cursed, depending on how you see it, with a strange production. It sounds gritty and broken and while some have declared it impossible to listen to, others loved the crushing sound of the album. I think it's kind of interesting how the production is a counterpart to the very clean and white album cover. At that point every band had very dark covers and we wanted a white one to have the album stand out, thus starting a sort of color theme for all the Nasum releases ("Inhale/Exhale" - brown/yellow/sepia, "Human 2.0" - white, "Helvete" - red, "Shift" - black/gold, and "Grind Finale" - blue/green).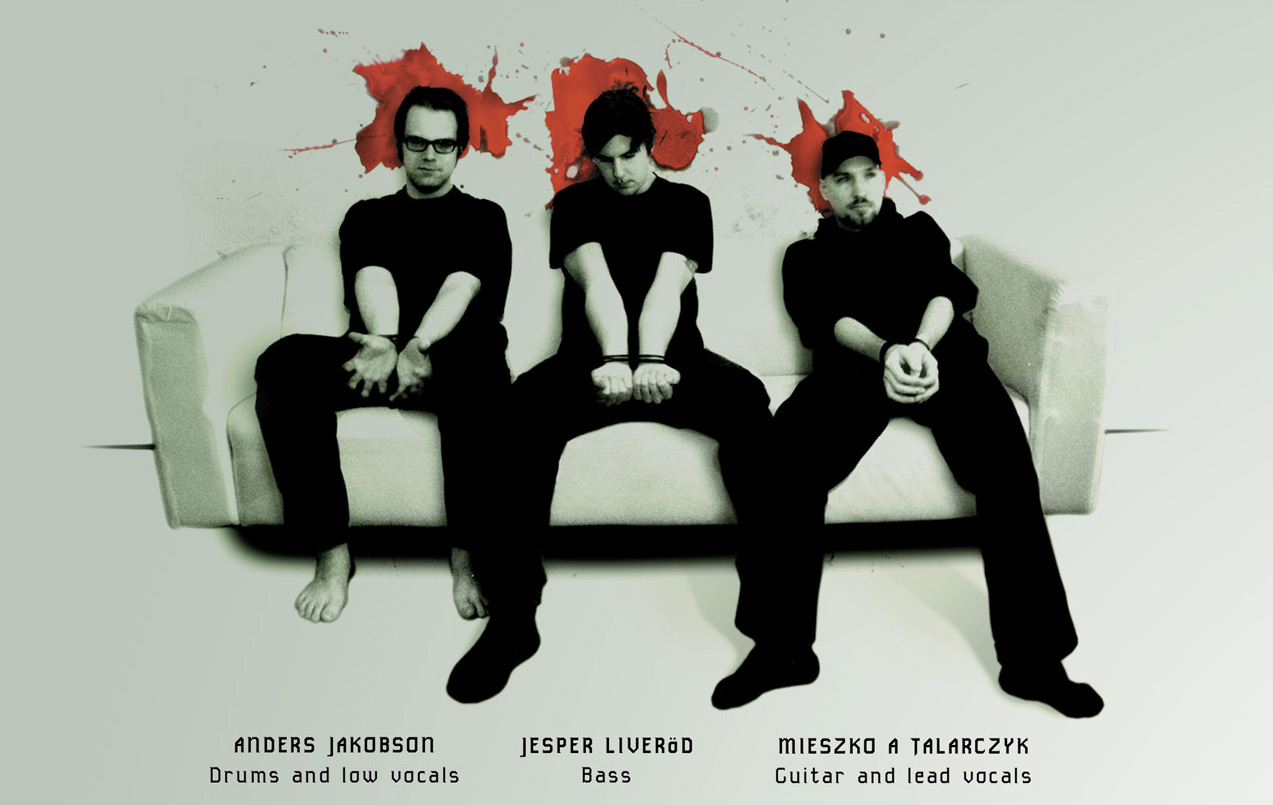 We had a meeting with our artist and photographer Robert Ahlborg discussing the options. We wanted something sick to be enhanced by the white theme, and Miezsko had the bizarre idea of having Robert photoshoping us as corpses, an idea that eventually ended up as the "execution" photo. Robert shot pictures of a skinny friend of his and painted the chords and holes and added the logo tattoo in Photoshop.The "execution" photo has a story of its own as it was conceived under very different circumstances. Robert shot (with his camera, that is) the picture of Mieszko and I in his apartment which was just under mine. He then moved to Stockholm and it was there the picture of Jesper was shot, and Robert then managed to combine everything into one final picture of the three of us. The image was supposed to be only on the album but each and every publication wanted to use it. I don't blame them, as the picture is very cool, but I have always thought that the splatter behind me looks like a stupid hat!

As you might have figured out, we payed a lot of attention to artwork and photos and all that, but everything came out of the title "Human 2.0". The year was 1999 and it was all about the new millennium, the big change or the final act. The media was covered with worries about the Y2K bug that would end all electronic devices and systems. It was also a couple of years into the Internet revolution and updates of programs and applications were released in their point-something versions. It was also the year of "The Matrix" which had an enormous affect on us and all this combined became the "Human 2.0" concept. Now, this "modern" title was a clever choice, as it was almost too easy to call the Japanese version, "updated" with a few bonus tracks, "Human 2.01". I believe we talked about naming the vinyl version "Human 2.02", which unfortunately never happened.

Contrary to "Inhale/Exhale" more than 50% of the songs made it into our live set and most of them stayed there for most of the career. A prime example would be Mieszko's "Shadows" which is one of the fan base's favorites, perhaps due to its melodic qualities. But also songs like "Mass Hypnosis", "A Welcome Breeze Of Stinking Air", "Fatal Search", "Corrosion", "Multinational Murderers Network", "Words To Die For", "The Black Swarm", "The Idiot Parade" and "Den Svarta Fanan" were frequently played live, the last two glued together to almost an overdose of aggression often played last during the shows.

"Alarm" is a song that we tried a few times but it never got into the set. I wrote the lyrics after we had recorded the song as the hollering guitar note in the intro sounded like an alarm, so that inspired the lyrics. "Resistance" was probably the first song written for the album. It's a very strong song that never was played live. The closing track - "Sometimes Dead Is Better" - is something as grindcore unorthodox as it is a love song, or rather a broken heart song. As with "Can De Lach" on "Inhale/Exhale" it was evident during the writing process that it should close the album. Listen closely during the last parts and you will be able to hear a bass guitar solo, which also is quite unconventional.

The tracks that were excluded from the album were chosen by reasons that I can't really remember today. One song - "A Bloodbath Displayed" - were given to a compilation, while the others laid dormant until the release of "Grind Finale". As I wrote in the liner notes then, these songs could today easily have been on the album instead of some other songs.


BLOG CALENDAR
<<
April 2020
>>
Su
Mo
Tu
We
Th
Fr
Sa
1
2
3
4
5
6
7
8
9
10
11
12
13
14
15
16
17
18
19
20
21
22
23
24
25
26
27
28
29
30
SEARCH OR SUBSCRIBE
SEARCH THE BLOG
SUBSCRIBE
•
Subscribe to the blog via RSS
TWITTER - #NASUM
#nasum Tweets