The Vault Blog
Happy birthday, Inhale/Exhale! Let´s celebrate big!
Posted: May 26, 2018 14:16:48 by Anders Jakobson



Today it's the 20th birthday for "Inhale/Exhale". It was originally released May 26 1998. It's strange how time flies. In one way it doesn't feel like 20 years have passed, but it another way it really feels like that. Nasum has done a lot over the years, but still... Wow! 20 years!

My life has had a number of mile stones and this album is certainly one of them. Without the unexpected success of the album I had never been where I am today musically, so thanks for that "Inhale/Exhale"!

Obviously I want to celebrate. Today I launch a celebration page for "Inhale/Exhale" with a number of nuggets from the vaults, for example a 25 song in studio-rehearsal from 1997 with five songs NOT used on the album! This is pure gold for the die-hard Nasum fans, and I hope to be able to bring more stuff like this from the vault in the future.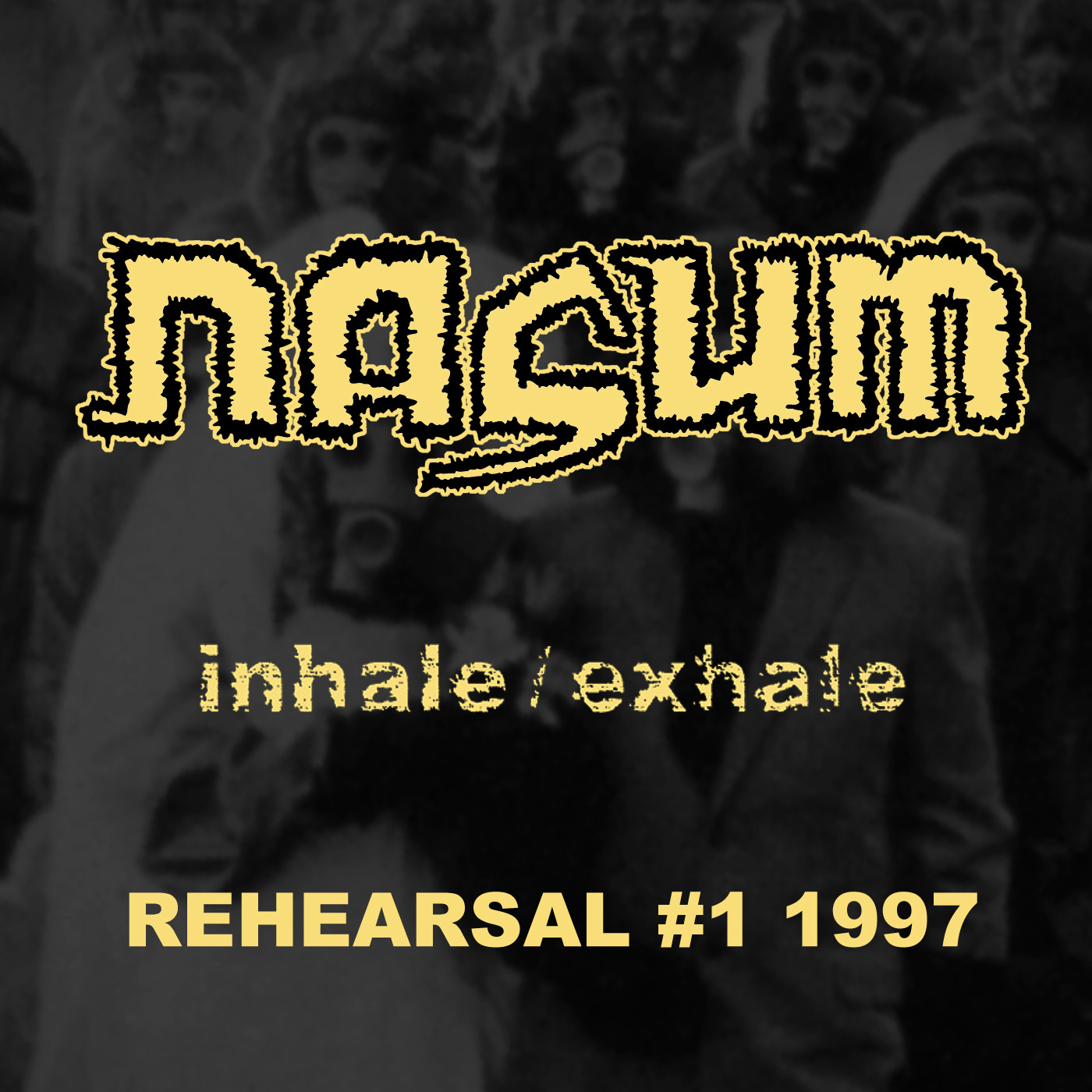 The rehearsal is available FOR FREE at TheRareNasum.bandcamp.com which I hope can develop to be a home for a number of rare audio stuff, because I have lots. But to be able to locate everything and prepare it for free releases like this first rehearsal, I need some funds and I have put up a GoFundMe page for this sole purpose. Obviously you can donate funds through Bandcamp or just directly by contacting me at nasum@nasum.com. I'd really like to do a focused excavation of the vaults and get all this good stuff out there for everyone to enjoy.

But today we celebrate "Inhale/Exhale". Don't miss the celebration page with the rehearsal, comments and some other stuff. There ARE more to come...
BLOG CALENDAR
SEARCH OR SUBSCRIBE
SEARCH THE BLOG

SUBSCRIBE
•
Subscribe to the blog via RSS
ABOUT THE VAULT
Nasum might not be a performing band anymore or existing in the normal sense, but the legacy remains under the sharp supervision of the founding member Anders Jakobson. THE NASUM VAULT is the "umbrella" for a number of projects collecting information and items from the Nasum history.

The first project was The Vault Blog, introduced in 2014 as a place to share "interesting, semi-interesting or uninteresting things" from the Nasum Vault - stories, images and what ever. The second project was The Rare Nasum, audio goodies published on Bandcamp - rehearsals and live shows. Side by side with these two projects, there is The Official Nasum YouTube Channel where video oddities are posted.

This page is the collective portal for The Nasum Vault, grouped in the three different time periods of the band. This page will be updated when new stuff is added, and you can always help the Vault to grow by supporting The Rare Nasum - see more info at the bottom of the page.

Last updated: February, 2021.