The Tour Blog - DATE: July 23, 2012
Behind the scenes: Tattoos!
Posted: July 23, 2012 17:19:17 by Anders Jakobson
During the years I've seen a fair share of Nasum tattoos. Some in real life, some as pictures in emails. I've sent high resolution artwork to people who want to ink Nasum stuff into their skin, and since May 23 of this year I see one tattoo daily as I graced the inside of my wrist with the "A" in the logo.

Obviously the Nasum tattoo sightings have increased during the Farewell tour, and of course it's very flattering to see what people have done. And we want to see more of it. I encourage everyone with a Nasum tattoo to snap a picture and email it to us at nasum@nasum.com and sometime in the future I'll compile some sort of gallery of all the pictures.

In the meantime, here's a few we've seen on the tour so far: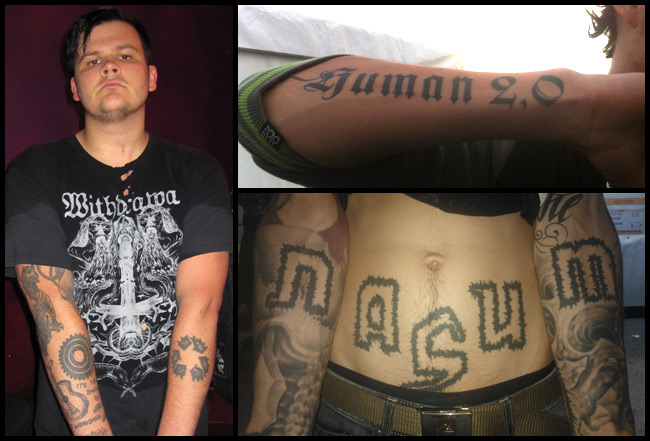 Travis Bacon from Grudges displaying two of his four Nasum tattoos. A clever mash-up with "Human 2.0" in the "Helvete" font. A quite odd logo tattoo spread over three parts of the body.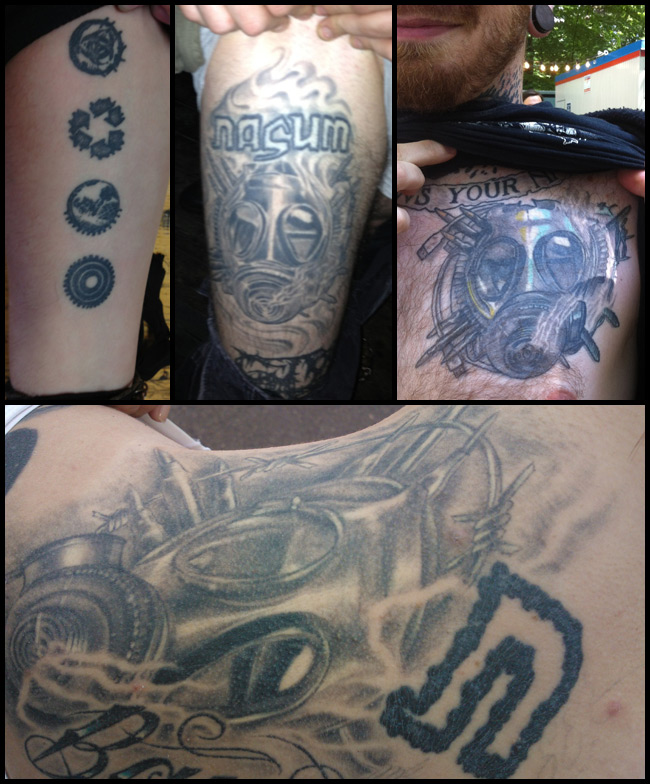 The ever so popular "Shift" icons and three versions of the "Grind Finale" artwork.
Share this blog post