The Vault Blog
The vault has been updated
Posted: June 3, 2021 13:46:27 by ANDERS JAKOBSON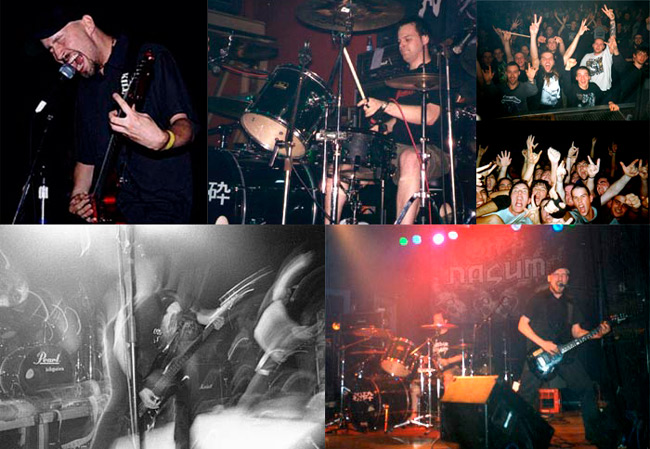 In case you have missed it, The Nasum Vault is where I collect different things from the years, be it exclusive audio recordings, videoclips, artwork or some written stuff.

Today the vault has been updated with some of the latter. I begun when I searched for something else over at Archive.org where snapshots of webpages are collected in the Wayback Machine. Some how I checked out the earliest snapshots of nasum.com and found some stuff that I had forgotten we had there.

To start, I found a tour diary from 2000 when we toured Europe for seven weeks with Napalm Death. That was from the time of the "Human 2.0" album and I also found a bunch of reviews that were fun to read. With those in place I had some "Human 2.0" related material and decided to add the liner notes from the 2014 LP reissue to the vault.

As I continued going forward in time in the Wayback Machine I found another tour diary, this time from 2003 when we did a shorter thing in Finland with Rotten Sound. That was quite a fun read.

This might not be as exciting as a rehearsal with unreleased stuff but it still fun stuff from the past that I wanted to add in the vault. With that said, I can tease that I plan to do a focused and thorough excavtion of the vault this coming fall. That might bring the really exciting stuff to light...
BLOG CALENDAR
SEARCH OR SUBSCRIBE
SEARCH THE BLOG
SUBSCRIBE
•
Subscribe to the blog via RSS
TWITTER - #NASUM
#nasum Tweets