The Vault Blog
Live stuff from 2000 added to the vault!
Posted: February 11, 2021 13:49:04 by Anders Jakobson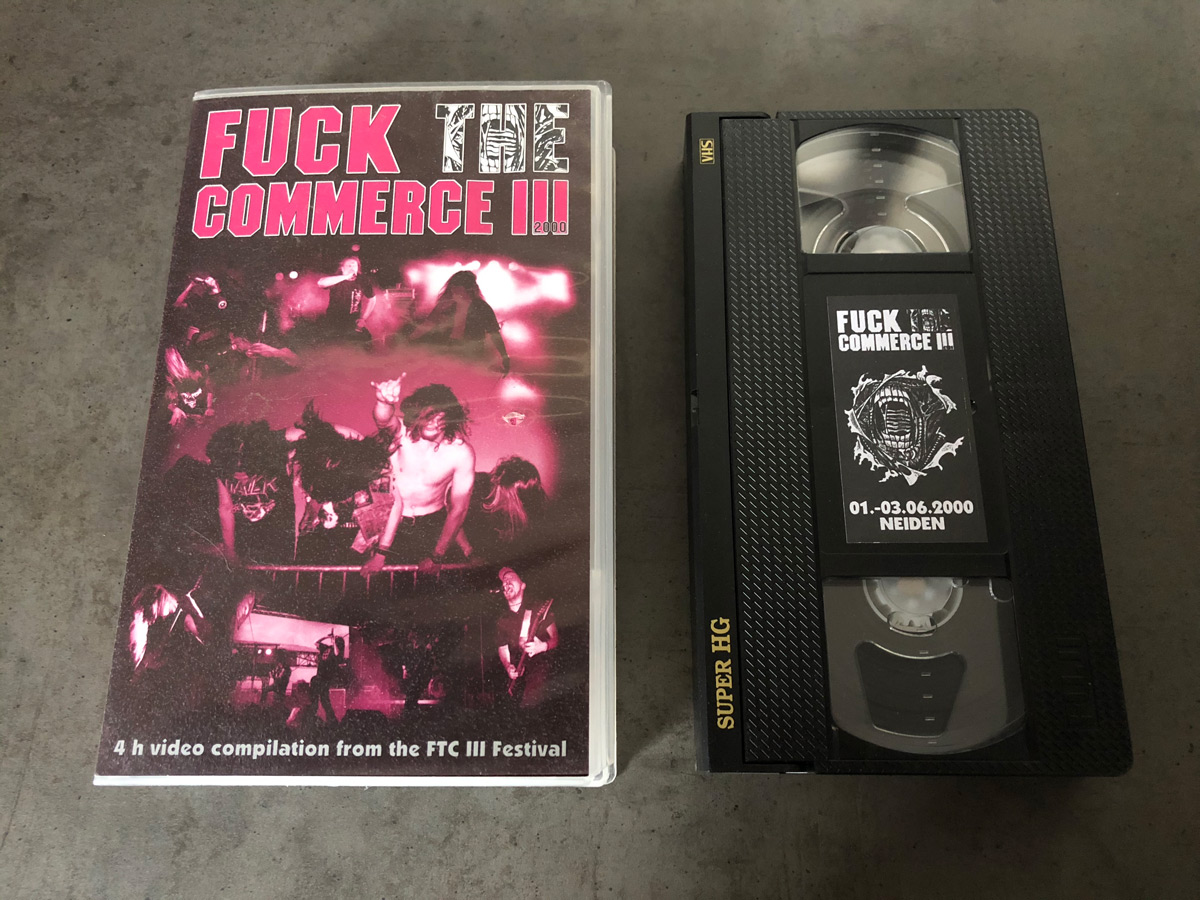 This is a VHS from Fuck The Commerce III. A German festival held in 2000. This VHS has been laying around for years and I finally found time to rip it to digital. The result is... well, it's something for the die-hard fans!

Here are some notes about the festival and the clip, and you can also see the video embedded or at The Offical Nasum YouTube Channel.
BLOG CALENDAR
<<
February 2021
>>
Su
Mo
Tu
We
Th
Fr
Sa
1
2
3
4
5
6
7
8
9
10
11
12
13
14
15
16
17
18
19
20
21
22
23
24
25
26
27
28
SEARCH OR SUBSCRIBE
SEARCH THE BLOG
SUBSCRIBE
•
Subscribe to the blog via RSS
TWITTER - #NASUM
#nasum Tweets