DETAILED DISCOGRAPHY:
Really Fast vol 9
Compilation LP
Released by:
• Really Fast Records, Sweden
Recording info:
• Recorded November 25 1993 By Dan Swanö in Unisound Studios, Finspång - Sweden

Line up:
Rickard Alriksson - drums and vocals
Mieszko Talarczyk - guitar
Anders Jakobson - guitar and bass
Comments by Anders Jakobson:
About the record...

The "Really Fast" compilation albums are probably one of the most important parts of the Swedish punk/hardcore scene, going back into the early 80's. When we got invited to be on the 9th volume I thought it would be cool to do something different. I did some research to see what band had presented the most songs in the three and a half minutes every band gets. I found out that a band called Red-Tape Trash Survey (RTS) had the current record with five songs. So we decided to write two short, more punky songs each and beat them.

When we clocked the songs we realized that we had 30 seconds left and we did three more really short ones setting an all time record with nine songs in three and a half minutes! To be even cockier we named one of the songs "Red-Tape Suckers" to point out our victory over RTS!

About the recording...

This was the second studio visit for Nasum and we recorded and mixed everything in a few hours, and also in a bit of hurry as I had to go back to Örebro and rehearse with another band in the evening... The finished result became unsatisfying and Dan Swanö remixed everything a few days later.

As the songs were supposed to end up on a punk/hardcore compilation we went for a more hardcore oriented sound, which should be most evident in Richard's vocals which are more aggressive and not so deep, compared to the "Blind World" recording.
Navigate through the discography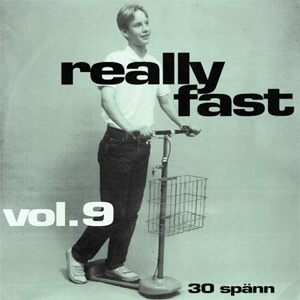 Tracklist
1. Left in a Dream
2. Uneventful Occupation
3. Reasons?
4. Disforest
5. Self Vilification
6. Red Tape Suckers
7. Re-create the System
8. Rens
9. Hurt