The Tour Blog
Behind the scenes: More tattoos!
Posted: September 13, 2012 15:15:20 by Anders Jakobson
A couple of months ago we posted a few Nasum tattoos we've gotten during the tour and requested more. We got some and here they are.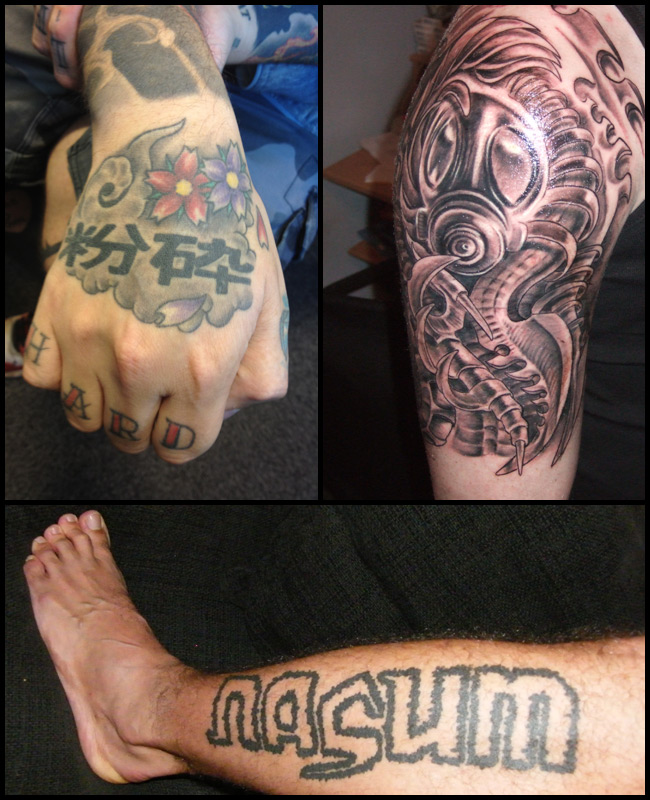 A fist the with Japanese symbols for "grind", a massive "Grind Finale" arm and leg claimed by Nasum.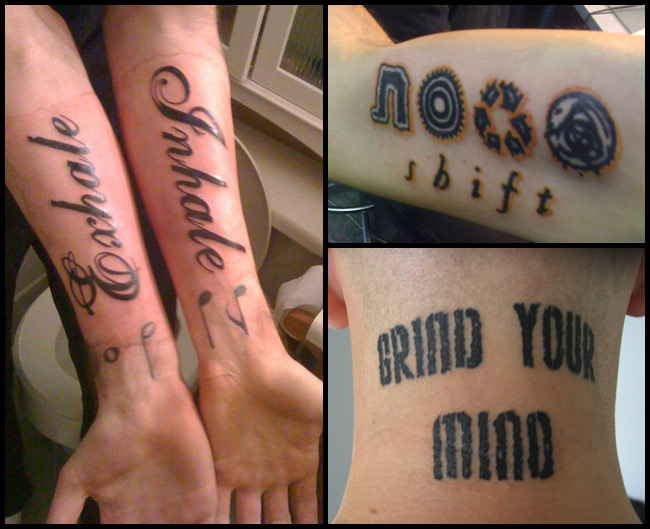 Our Canadian friend Jordan's "Inhale/Exhale" tattoos and his mixed "Shift" design, and a bitching necktattoo with the "Grind your mind" phrase.

Of course we want to see more, so if you have a Nasum tattoo send some images to us at nasum@nasum.com.