Week five and a half – the final post
Studio diary 2006

This is the final post in the studio diary, which means that the album is completely done now! Hurray for Coldworker!

As mentioned in the last diary post, the mixing process continued a few more days into week five as Dan Swanö did his final adjustments and all that. He made a total of 11 mixes before we all agreed that we had reached our goal. Might sound a lot but I don't really think it is. Some of the mixes were just minor changes. As for major changes there were perhaps four mixes. Who cares? Not me as long as mix 11 is the one you'll hear eventually.

On July 6 the sound files were delivered by mail to Peter In de Betou in Spånga, the well known and very talented mastering master (!), but the actual mastering took place on July 10.

The whole gang minus working class hero Joel went to Spånga early as fuck in the morning. I had only slept four hours after my trip to Italy with Regurgitate (see report at nasum.com), but was totally excited about doing the last part of this project (musically, that is).

When we arrived Peter had already done his work, making the final but oh so important adjustments to the sound. Mastering is as important as the mixing of an album and having one of the best doing this final adjustment is of course really great. When we told Peter that we had recorded the album ourselves in our rehearsal room he could hardly believe it (actually neither can we…), so that's how good this has turned out in the end.

When we all had listened through the mastered sound we spent some time editing the pauses between the songs with fades and crossfades, and THEN the album was done!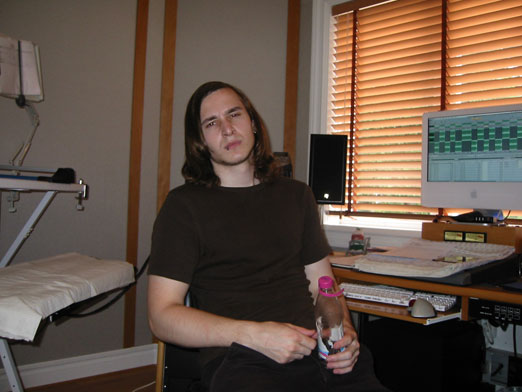 André looking "svår" in Peter's studio.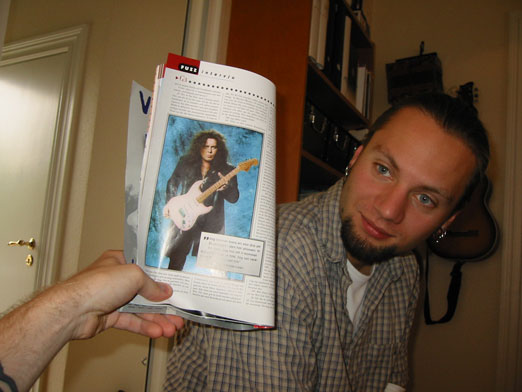 Two guitar heros, Yngwie and Bertilsson.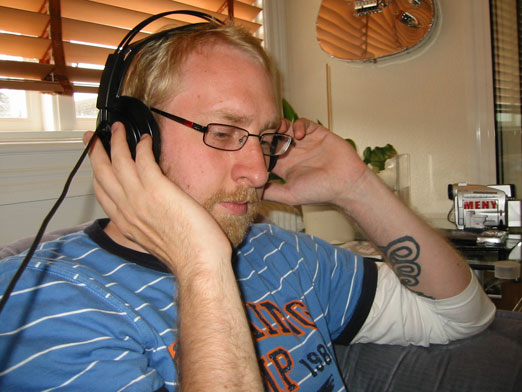 Oskar listening to the mastered version.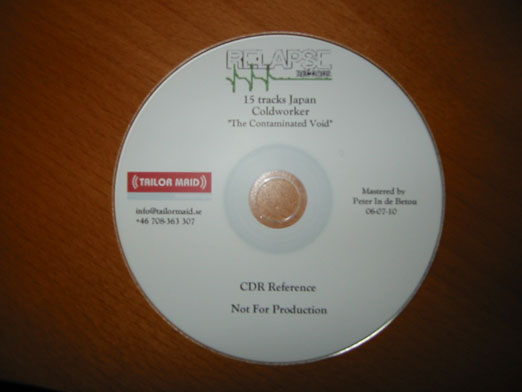 And here it is, the album!

"The Contaminated Void" includes the following songs:
1. The Interloper
2. D.E.A.D.
3. An Unforgiving Season
4. The Contaminated Void
5. Death Smiles At Me
6. A Custom-made Hell
7. Return To Ashes
8. Far Beyond Driven (bonus track on the Japanese edition)
9. Strain At The Leash
10. Flammable
11. Antidote
12. They Crawl Inside Me Uninvited
13. Waiting For Buildings To Collapse
14. Heart Shaped Violence
15. Generations Decay

As you can see we have put the bonus track in the middle of the album. Quite unorthodox, we know, but we didn't want to destroy the atmosphere that the end of "Generations Decay" creates. Once you hear it you'll understand why.

A three minute collage sample of the album will be available soon. Check the news for more details about that along with release dates and label info.

Thanks for reading this diary, see you in the recording of the next album…