The Vault Blog
Shift: Drums & Scratch in the vault
Posted: June 21, 2021 09:05:43 by ANDERS JAKOBSON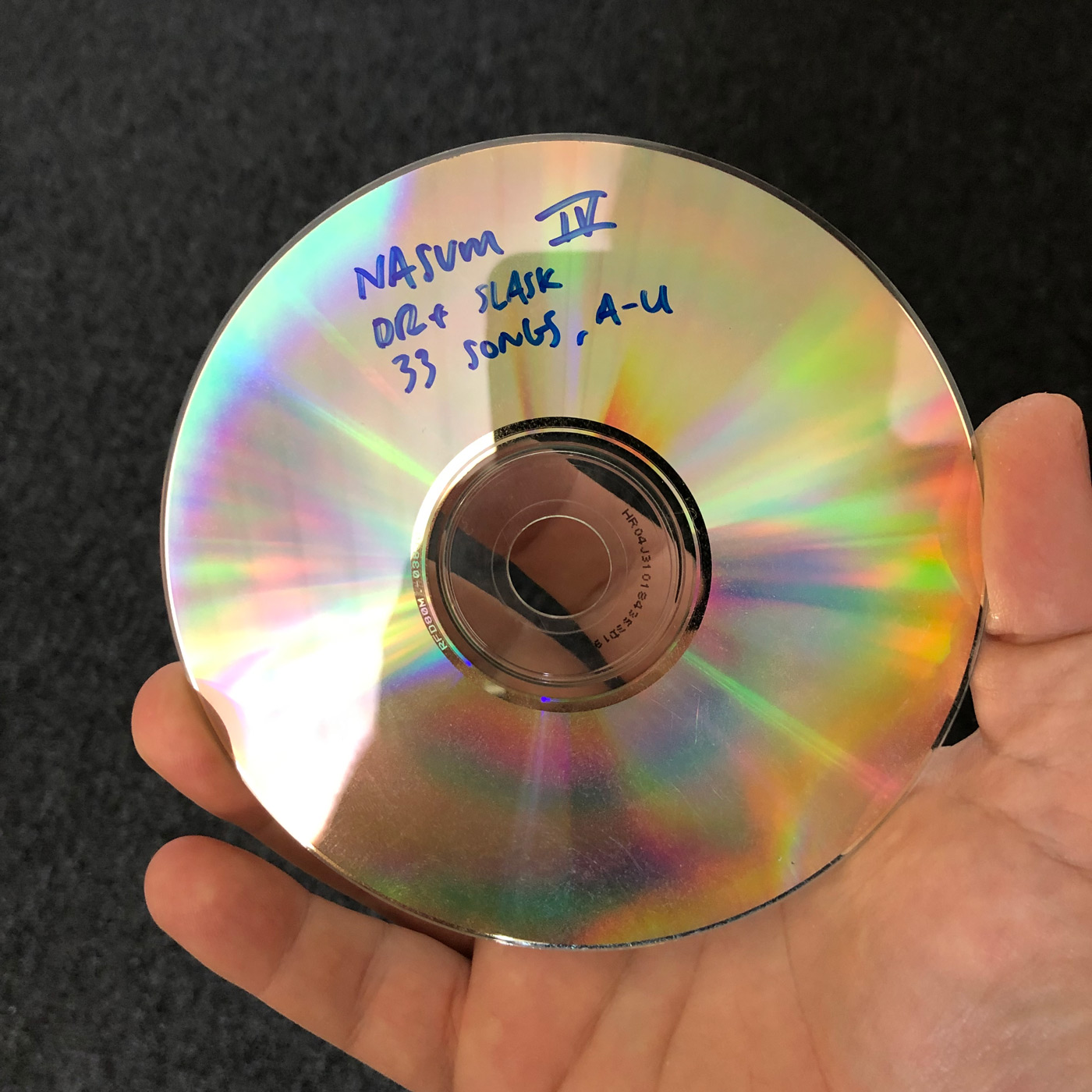 The other week I found a box of CD-R's and DVD-R's with some different stuff on them. One actually had some scribblings on it and I realised that it was a "work in progress" CD from the recording of "Shift", with the drums and a scratch guitar.

As I started to listen to it I discovered not only one or two but THREE unifinished songs from the session, which made this a perfect addition to The Rare Nasum project. Of the 33 songs recorded for the session, I picked out a total of 10 including the three unifinished songs and made a digital album at Bandcamp.

Accompanying notes are available for your reading pleasure here at nasum.com.

I have loads of interesting stuff boxed up and every little dollar or EURO from each purchase of The Rare Nasum stuff is put aside and will sponsor a THOROUGH vault excavation after the summer. So loads of stuff will be added, most of it totally for free.
BLOG CALENDAR
SEARCH OR SUBSCRIBE
SEARCH THE BLOG
SUBSCRIBE
•
Subscribe to the blog via RSS
TWITTER - #NASUM
#nasum Tweets