The "Grind Finale" 4xLP!
Newspost • Posted: October 24, 2006 15:46:28 by Anders Jakobson

Yesterday I got a sample of the "Grind Finale" 4xLP in the mail. This is a "testpressing" of the whole package - it still hasn't gone into full production, and man - I am so fucking excited!

The LP is a fucking monster, weighing 1,2 kilo (that's 2.7 pounds) and is the thickest piece of vinyl I have ever seen. 4 LP's, a double gatefold in full color, printed innersleeves, a 20 page booklet and a 2x2 feet full color poster of Orion Landau's wonderful front cover... This is probably the finest Nasum release of all time.

The thing is that it really feels like the vinylversion of the CD. It's exact how I wanted it to be when the discussions of a vinyl edition emerged. And now it's soon here.

Mike at Unrest Records is a true hero for vinyl lovers all over. This release is a wonderful piece of vinyl done by a generous enthusiast and I can't thank him enough for everything he's done. I mean, he excused himself when he said that we only could have black/white labels on the records, this after gracing this release with printed innersleeves...

Below are some photos of this magnificiant release.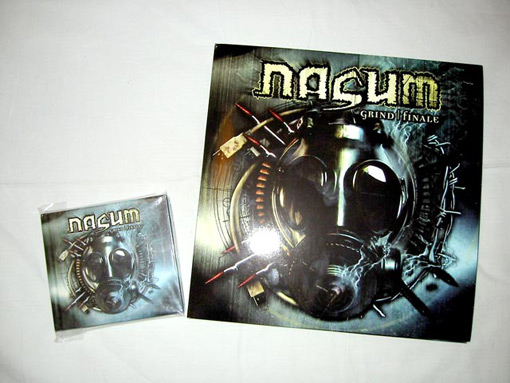 Big brother and little brother.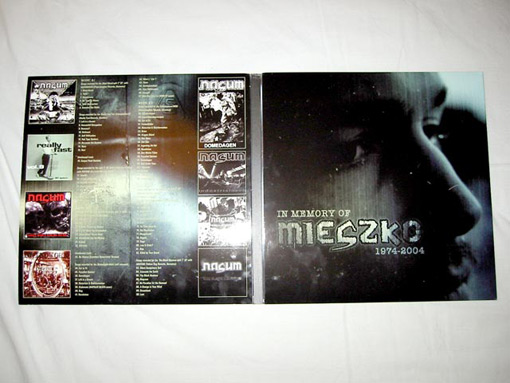 First fold.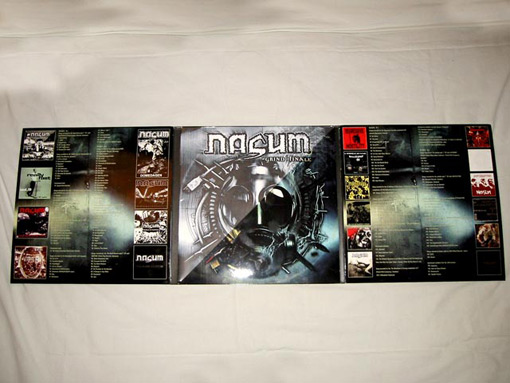 Second fold, displaying the pocket with the booklet and poster.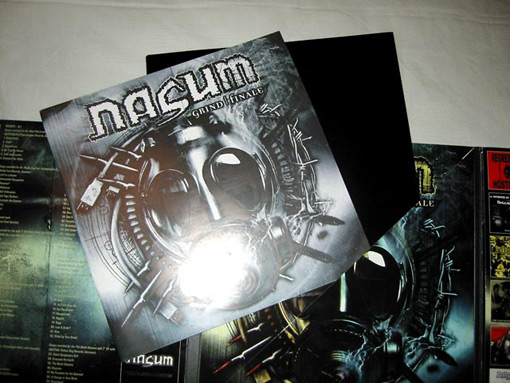 The 20 page booklet and a folded version of the 2x2 feet poster.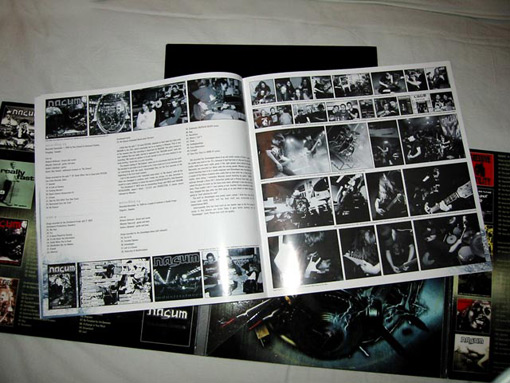 A spread in the booklet.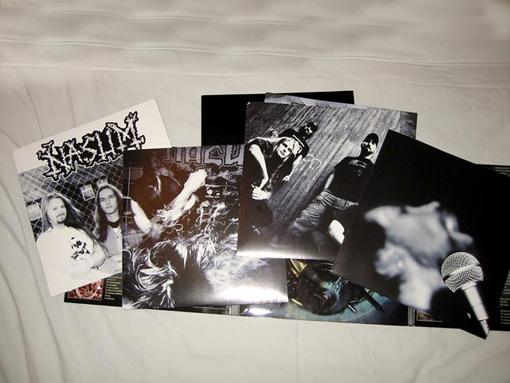 One side of the printed innersleeves, displaying large photos.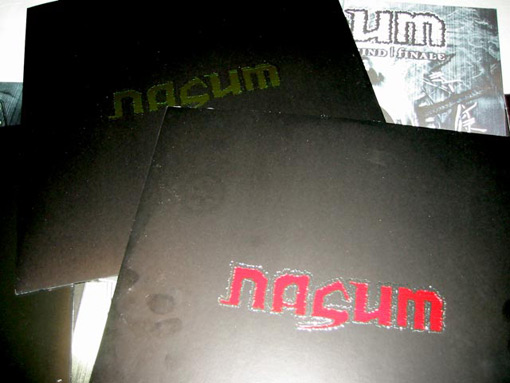 The other side of the innersleeves, with the Nasum logo in different foil colors.