DETAILED DISCOGRAPHY:
Polar Grinder
Compilation LP
Released by:
• Putrid Filth Conspiracy, Sweden/Manufactured cR, Sweden
Recording info:
• Recorded May 8-10 2001 by Mieszko Talarczyk in Soundlab Studios, Örebro - Sweden

Line up:
Mieszko Talarczyk - guitar, bass and lead vocals
Anders Jakobson - drums
Jesper Liveröd - bass and low vocals
Comments by Anders Jakobson:
About the recording...

This was actually the last non-album recording session we did, and we killed two birds with one stone recording five songs for the split 7" with Skitsystem and three for this "Polar Grinder" compilation LP.

The compilation only includes Swedish grindcore bands and the other acts on the album were Assel, Sewn Shut, Birdflesh, Arsedestroyer, Asterisk*, Gadget, Regurgitate and Sayyadina. As it was a vinyl only release it might be one of the rarest pieces with original Nasum material. There should have been a CD release as well!

The three songs on the compilation unfortunately have a distinct left-over feeling and I think it's quite obvious for most people that the best songs from this session ended up on the Skitsystem split.

Navigate through the discography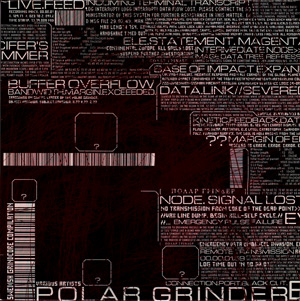 Tracklist
1. The Flames of the Truth
2. Sticks and Stones
3. Dead Mirror