The Vault Blog - MONTH:
November

, 2021
The ongoing cassette project
Posted: November 22, 2021 19:38:57 by ANDERS JAKOBSON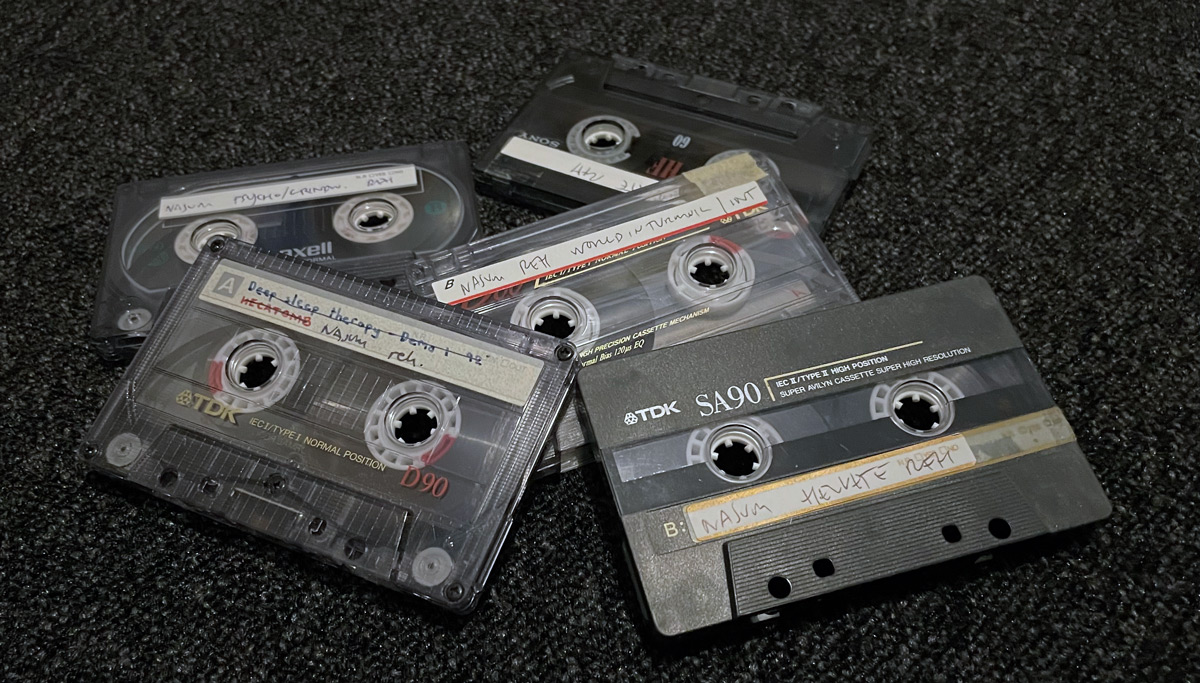 In case you don't follow Nasum on Facebook, you might have missed an ongoing cassette project that has been going on for the last couple of months. I have been posting a few messages and videos about this on Facebook. In short: I have loads of cassettes from back when, some marked, most of them unmarked, that I have been wanting to explore for quite some time. I know there are some gold on them, but I haven't had the time to do a serious take on this lengthy project. Until now.

For the last couple of years, I have been publishing some odd recordings from Nasum over at Bandcamp as The Rare Nasum project. It started with an "Inhale/Exhale" rehearsal and some of you have been kind enough to pay for the music. I have earmarked all the money that has come my way through this to be able to take a week of from work to go through all the tapes.

This happened the last week of September. The plan was to go through all the tapes, identify and hopefully find the good stuff, digitalize it and go from there. I had also planed to go through a few boxes of documents, but I only had time to do the first part of the tape project. It takes a lot of time to do this!

But I am close to the end. I have found some good stuff and started the digitalization process, but there are still lots of tapes left to explore. And there are a few things I KNOW I have recorded but haven't found yet, some stuff that I need to find before I can finish some other parts.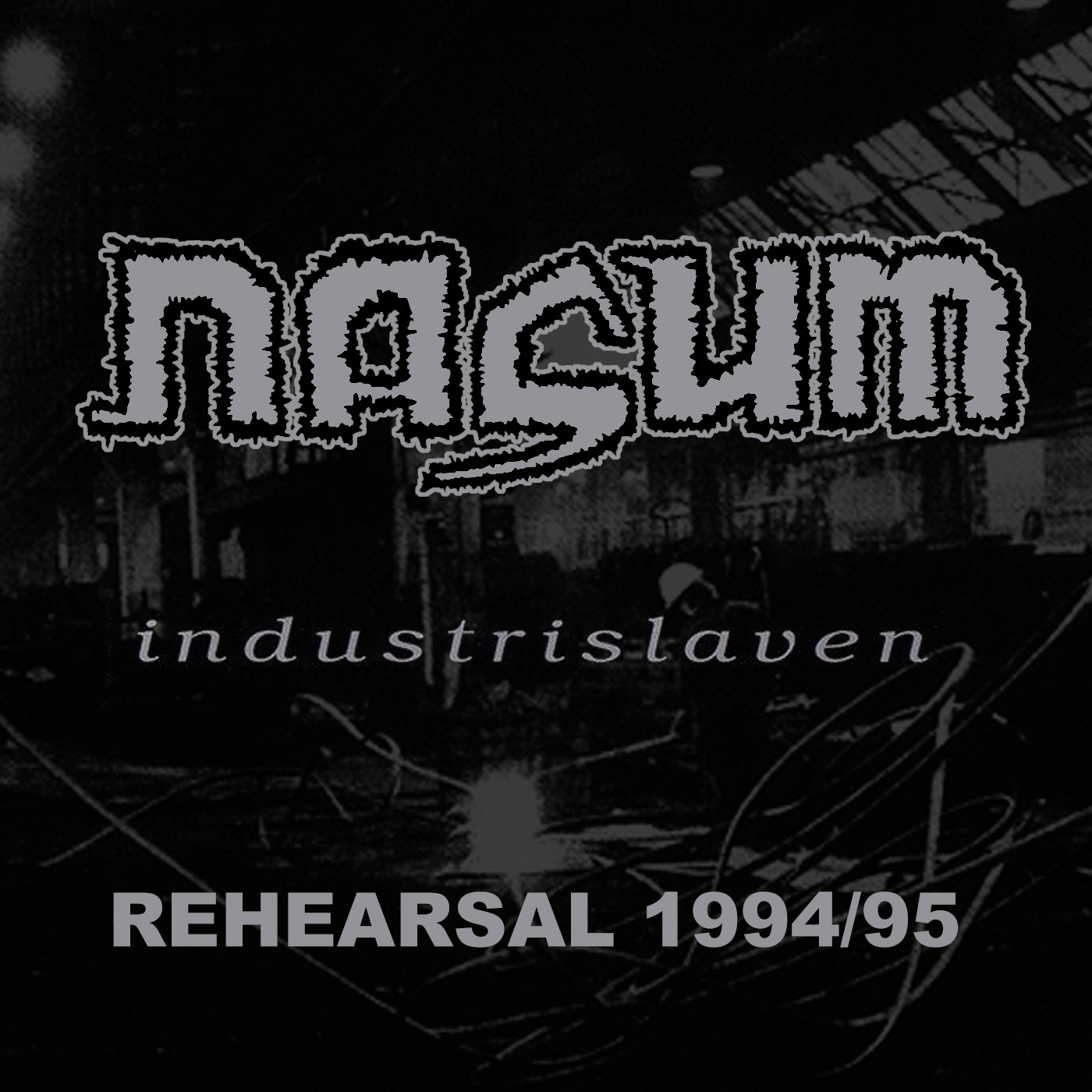 I uploaded the first release from this ongoing project the other week. It was a rehearsal with the original three piece preparing for the "Industrislaven" recording. It was a fun find.

Some other stuff that has been found and that will be released eventually are this:

• The earliest known recorded Nasum rehearsal. It has Rickard and I playing three of the songs from "Blind World" and some cover stuff. It's rough but very cool. I am hoping to find some more early stuff to add to this "album" as it's a little bit too short at this time. I have some acoustic riffs from the second recording ("Really Fast vol 9") that might fit and there is an unrecorded song called "Maze" that Mieszko and I recorded a rehearsal of just playing the guitars that I hope to find. That would be real gold!
• A rehearsal for the "Smile When You're Dead"/"Grindwork" session. Again with the original three piece. This one has been digitalized but I have yet to write some notes about it.
• A rehearsal for the "World In Turmoil"/"The Black Illusions" session. Actually, a FEW rehearsals... I have 42 recorded songs and that is way too many to release, so this session will go through some serious editing before it's ready for a release.
• More "Inhale/Exhale" rehearsals. Again, it's a bunch of sessions and too many songs, so more editing to do.
• More "Helvete" rehearsals... Copy + paste from above. Needs heavy editing and the sound is so so...

There are more to explore, but this stuff is most likely to appear as The Rare Nasum releases soon.

But what is next? Well, I can tell you right now: A soundboard recording from Nasum's show at CBGB's in New York, August 1999. This was actually found on a DAT that I had to send away for transfer but it's interesting, to say the least. The sound is a bit on the rough side but it works and after some editing I have about 30 minutes of Nasum live for you all. I have a lot to say about this evening in The Great Apple so I have some writing to do before it can be released. But be patient - it's coming soon!

I am still looking for those four excluded songs from "Inhale/Exhale" but I am sort of losing hope. I might not have them after all. Perhaps they were never mixed? I have found ONE of the songs so that will be released in some way soon, but I guess I will wait until I KNOW that the other three are nowhere to be found.

In this project I have of course found a lot of other interesting stuff that doesn't bear the monicker Nasum. I have found demos and recordings from friends and local bands that I have been digitalizing and distributed to the people involved. I have found several rehearsals and similar stuff from related bands such as Necrony, Krigshot and Bloodshed. I have also found more obscure things like Carbuncle, a grind/noise project who did an improvised session when the Necrony 7" EP was recorded (basically it's Necrony + Dan Swanö) and Stalemate, a grindcore project I had with two members of Altar in the early 90's.

You should not expect any of the stuff mentioned being released in any form (with the exception of Necrony, perhaps). This stuff is mainly for me. I am still looking for a project called Illuminate which was Mieszko and I doing some "hardcore stuff" that could pass for some of the odd Nasum songs. I hope I will find that when I go through the last tapes.

Anyway, the gist of it all is that quite a lot of stuff will be added to The Rare Nasum in time and you should keep an eye on Facebook for more video messages along the line. You don't need to have a Facebook account to see the Nasum page.
Share this blog post
BLOG CALENDAR
<<
November 2021
>>
Su
Mo
Tu
We
Th
Fr
Sa
1
2
3
4
5
6
7
8
9
10
11
12
13
14
15
16
17
18
19
20
21
22
23
24
25
26
27
28
29
30
SEARCH OR SUBSCRIBE
SEARCH THE BLOG

SUBSCRIBE
•
Subscribe to the blog via RSS
ABOUT THE VAULT
Nasum might not be a performing band anymore or existing in the normal sense, but the legacy remains under the sharp supervision of the founding member Anders Jakobson. THE NASUM VAULT is the "umbrella" for a number of projects collecting information and items from the Nasum history.

The first project was The Vault Blog, introduced in 2014 as a place to share "interesting, semi-interesting or uninteresting things" from the Nasum Vault - stories, images and what ever. The second project was The Rare Nasum, audio goodies published on Bandcamp - rehearsals and live shows. Side by side with these two projects, there is The Official Nasum YouTube Channel where video oddities are posted.

This page is the collective portal for The Nasum Vault, grouped in the three different time periods of the band. This page will be updated when new stuff is added, and you can always help the Vault to grow by supporting The Rare Nasum - see more info at the bottom of the page.

Last updated: February, 2021.