The Vault Blog - DATE: May 20, 2021
The show from a parellel world?
Posted: May 20, 2021 16:48:29 by ANDERS JAKOBSON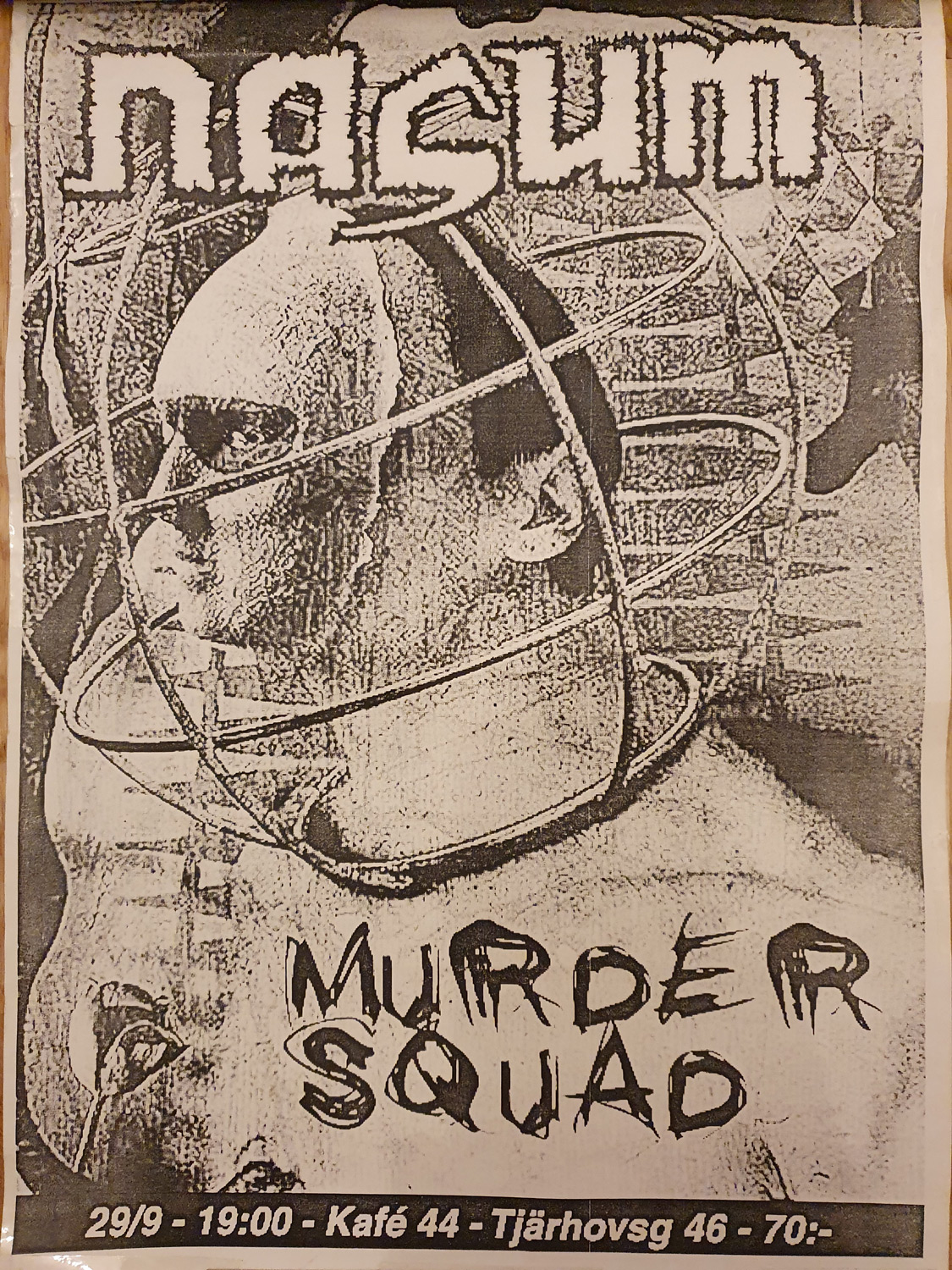 Today I got this image in the mail. It's a poster for a Nasum show at Kafé 44 in Stockholm together with Murder Squad. But: it didn't happen. And I can't even remember that it was supposed to happen! It's like it's a poster from a parallel world!

The date, September 29, is not a clue to this unknown show. Most likely the poster is from 2002 or 2003, but there are no other historic Nasum shows particularly close to that date that can boil it down to a certain year.

I have digested this for a few hours and I might have slight memories of a possible show with Murder Squad but that might be an afterthought. One possible explanation is that it was part of the "Helvete" tour that was cancelled due to different reasons, but it would surprise me a lot if Kafé 44 had made posters for the show.

So, it's basically an enigma of huge proportions. If anyone has any info, please get in touch at nasum@nasum.com!
BLOG CALENDAR
SEARCH OR SUBSCRIBE
SEARCH THE BLOG
SUBSCRIBE
•
Subscribe to the blog via RSS
TWITTER - #NASUM
#nasum Tweets